Outrigger canoeing has been part of the Hawaiian culture for centuries and is still an important practice among Hawaiian's today. It's even the official state team sport!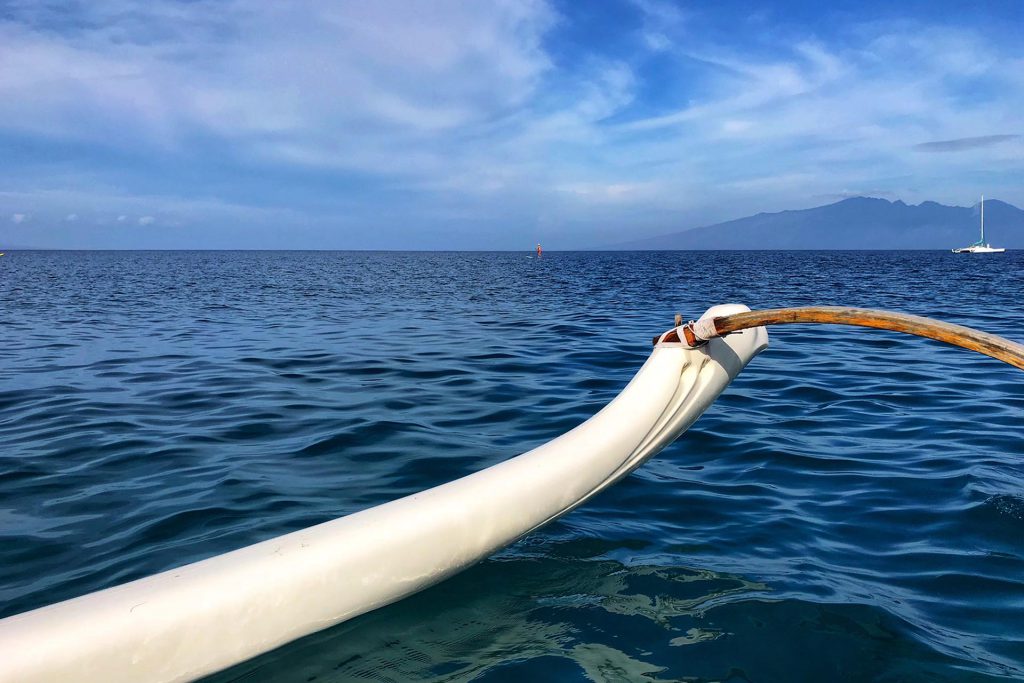 Dom and I really wanted to experience what it was like to paddle one of these traditional canoes in the ocean first-hand. We were lucky enough to find Jamie and Ali'i Maui Outrigger Canoes, who gave us the opportunity to try it out. Ali'i Maui Outrigger Canoes is a family run and operated business, and Jamie has over 40 years of experience with these canoes.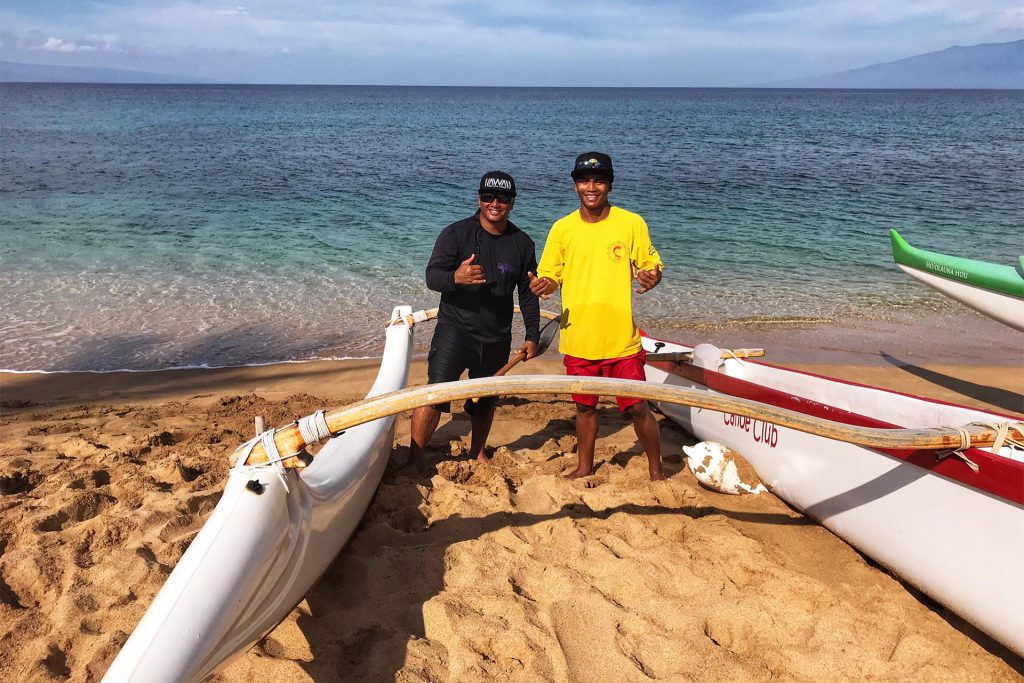 Surprisingly, the style of boat hasn't changed much since they were built so well, and a typical outrigger canoe is 45 feet long but can get as long as 100 feet. They are now mostly used for sport and as a way for Hawaiians to stay in touch with their roots.
Once we got our 10-minute paddling introduction, we pushed the outrigger into the water off of Ka'anapali beach and were off. After a bit of a warm-up and getting into our groove, Jamie told us a lot about the history of outrigger canoeing and Maui culture.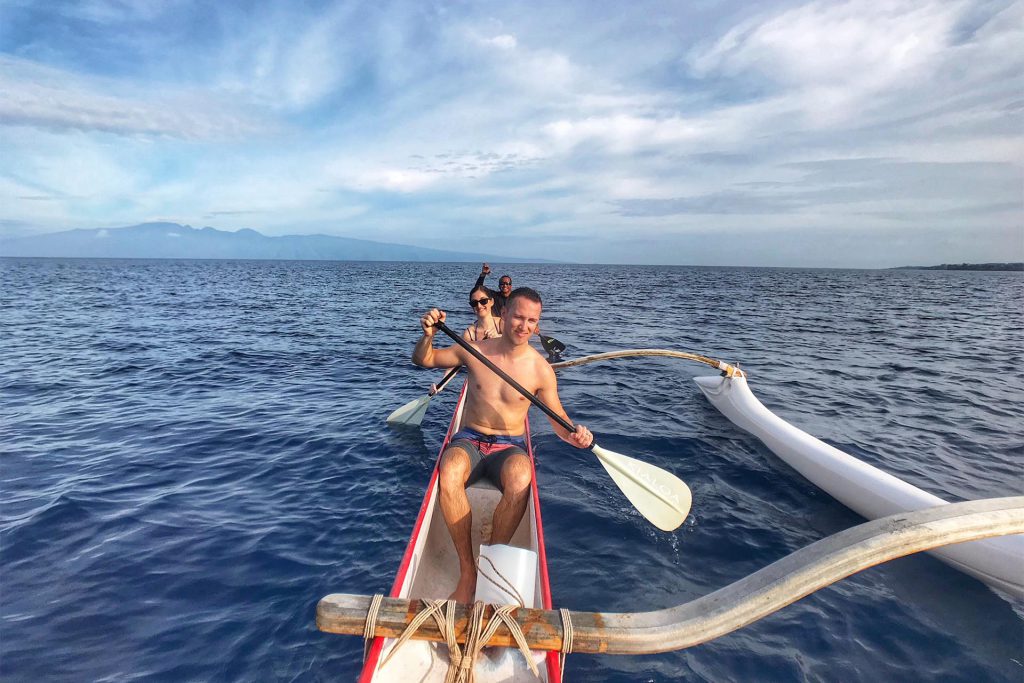 He is really passionate about the sport and the island and that shined through as he and his son Wahi told us stories about their ancestors and their day-to-day life in Maui. You can tell they don't take themselves too seriously and they kept us entertained with their humour the as we paddled along.
We moved down the coast towards black rock where we stopped to snorkel. The area is sheltered by rocks, so there was a ton of coral and colourful fish to swim with.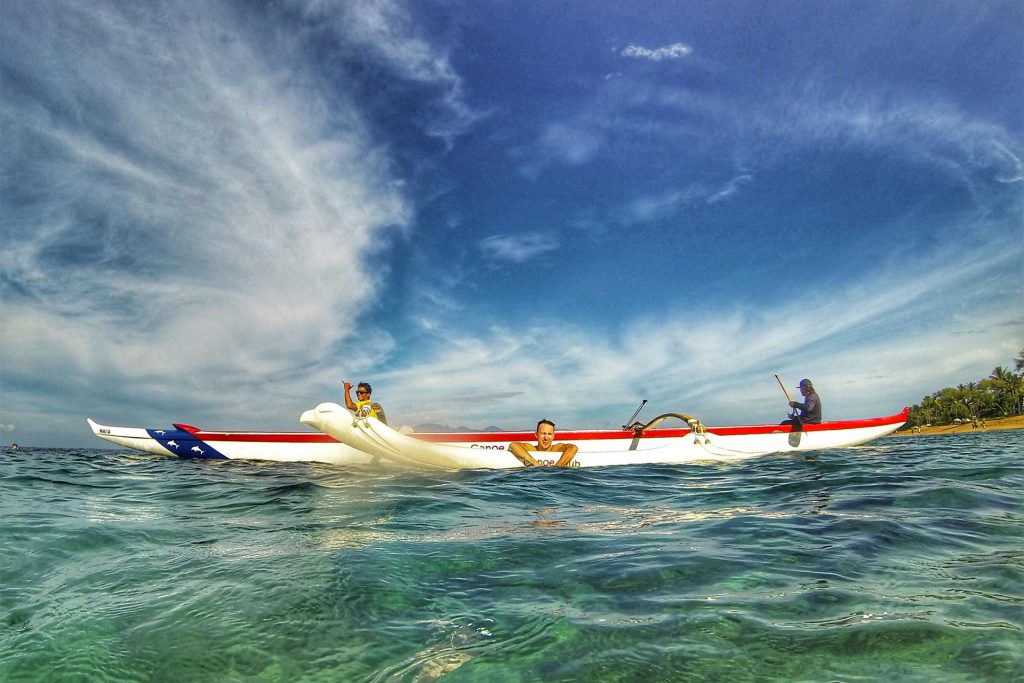 We wrapped up the trip with a strong paddle back to shore, really testing out our new skills (which we definitely felt in our arms later!). We even saw a sea turtle on the way.
Altogether, it was an hour and a half experience, and a really fun way to start the day. If you're in Lahaina, Maui and are looking for a fun workout and activity, you can find Jamie at the Westin Ka'anapali Ocean Resort Villas, or online at aliimauioutriggercanoes.com/.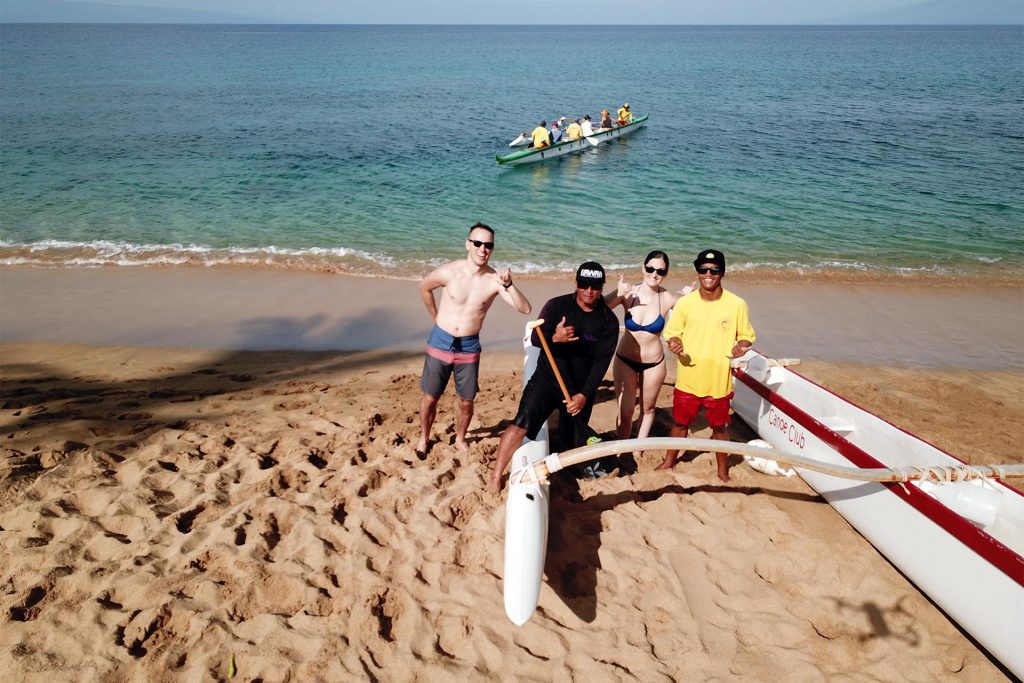 We were guests of Ali'i Maui Outrigger Canoes for this tour, but as always, all opinions are our own.