Maui is a beautiful island full of pristine sandy beaches. While you can spend your entire vacation beach-hopping and discovering new spots to lay out (which sounds like a dream), we tend to get a bit stir-crazy after too much time sunning ourselves. Plus, our pale skin can't handle it!
We like to keep busy while travelling by staying active, trying new activities, learning about different cultures, and seeking out unique experiences. The more variety, the better.
Based on that criteria, here are our favourite activities that we tried in Maui, Hawaii:
1. Farm Tour and Gourmet Lunch
Escape the beaches for an afternoon and head to the up-country farming community of Kula for an organic farm-to-table lunch tour at O'o Farm, one of the pioneers of the farm-to-table movement in Maui. The self-sustaining O'o Farm lies on eight acres and supplies all the produce and coffee for their local Maui restaurants: Pacific'O, I'O, The Feast at Lele and Aina Gourmet Market.
Their tour and luncheon is an exceptional way to spend an afternoon learning about the farm and everything that they grow. Our day included touring the farm and learning about all of the produce that grows on the property from Ansel, who is a fourth-generation farmer; talking to the chef about our lunch menu and seeing the food being prepared in the outdoor wood oven; picking our own lettuce and herbs for the farm-fresh salad served as the first-course at lunch; visiting the onsite coffee roastery; and of course, eating a delicious, FRESH, multi-course lunch with a view.
The O'o Farm tour was a truly unique and memorable way to spend an afternoon. If you want a genuine farm-to-table experience with panoramic views of Maui, O'o Farm is the destination for you. It's also very educational and a great activity for foodies or anyone interested in gardening and farming. Reservations are required, so make sure you plan ahead, and if you're a coffee lover, you can try their "seed to cup" coffee and breakfast tour instead.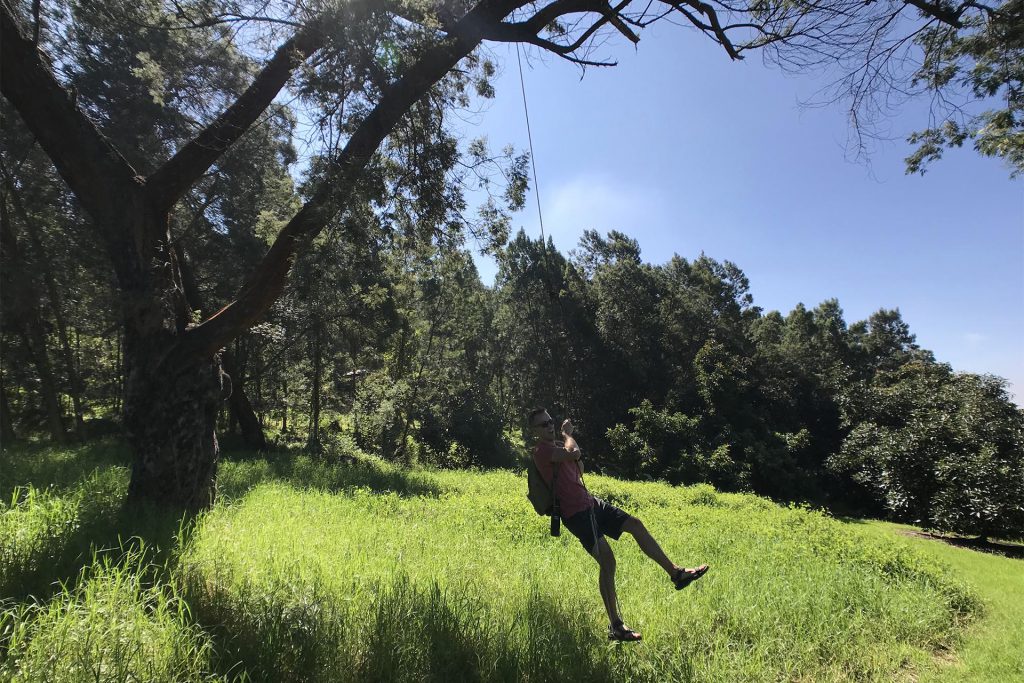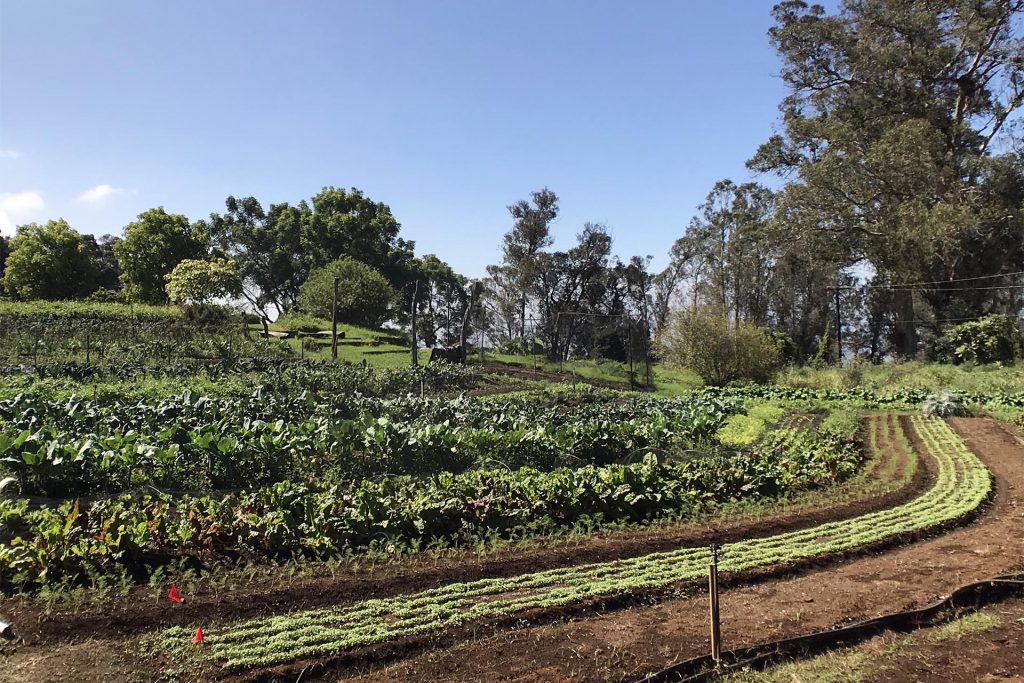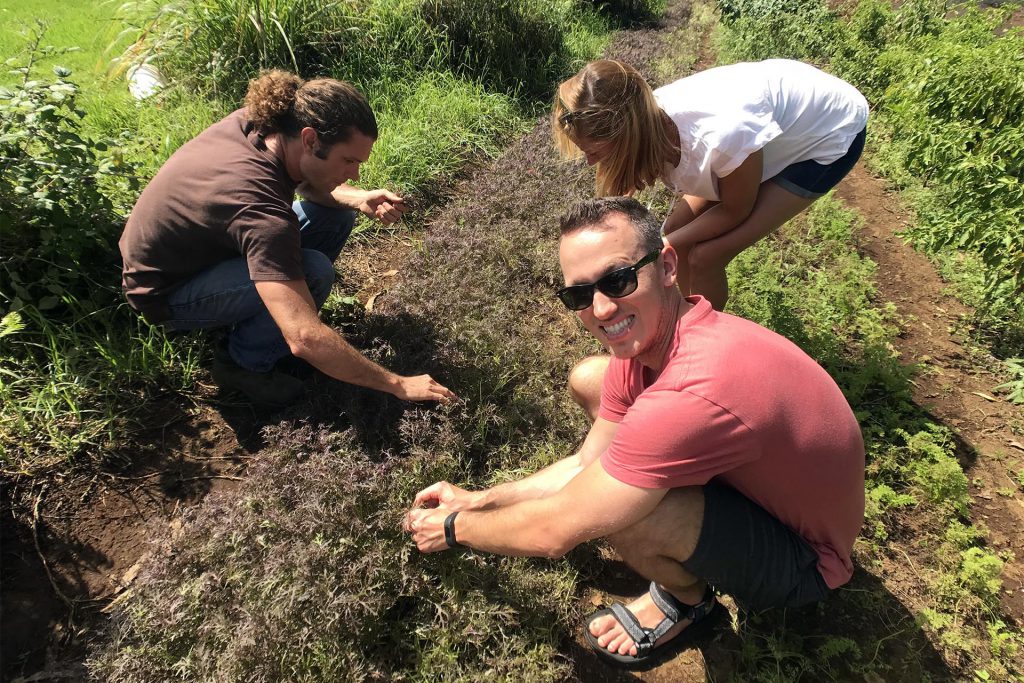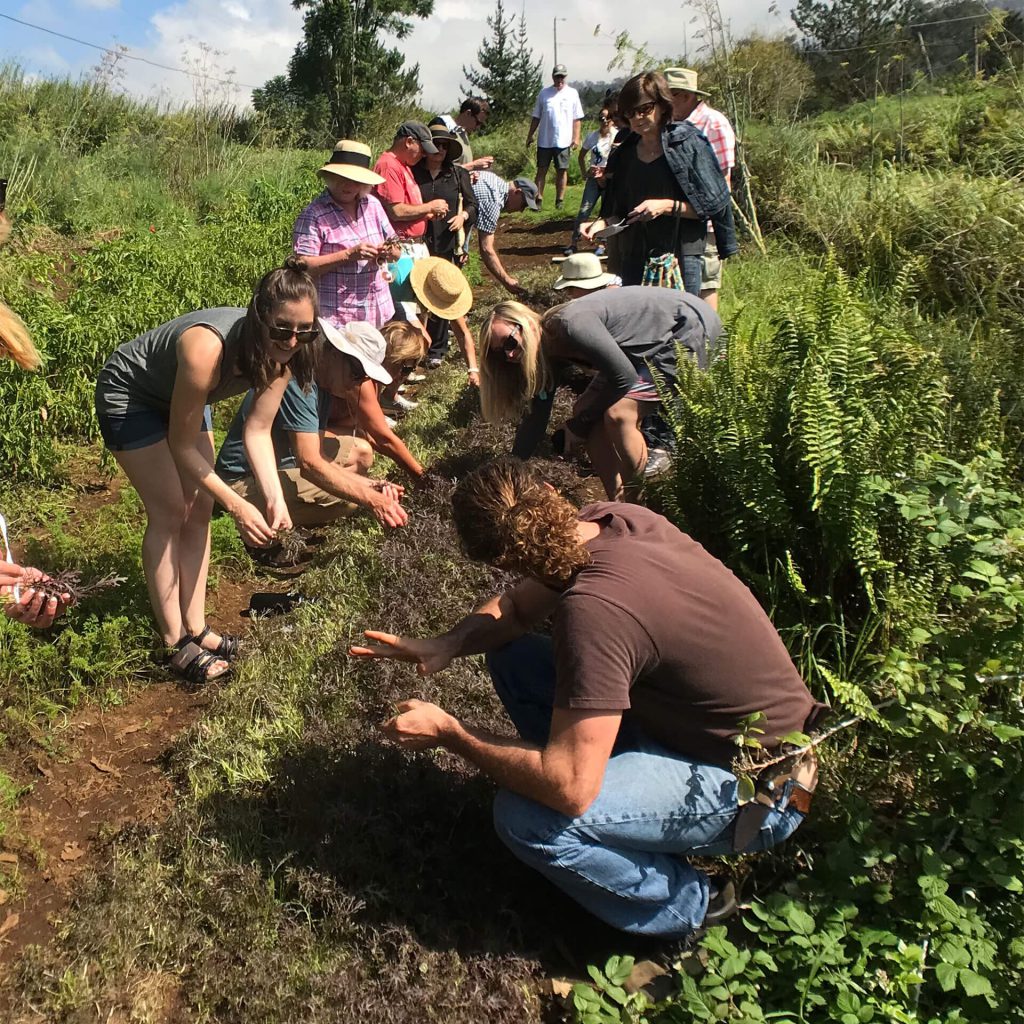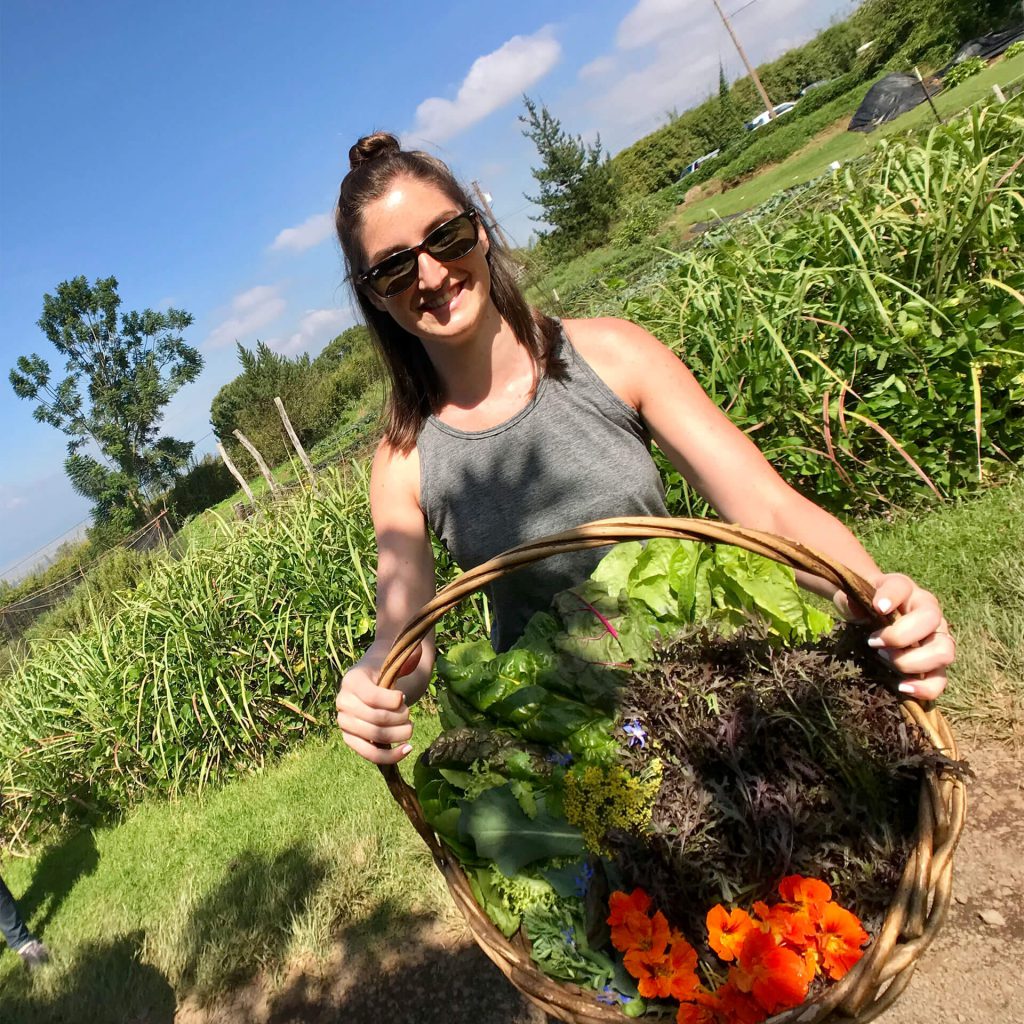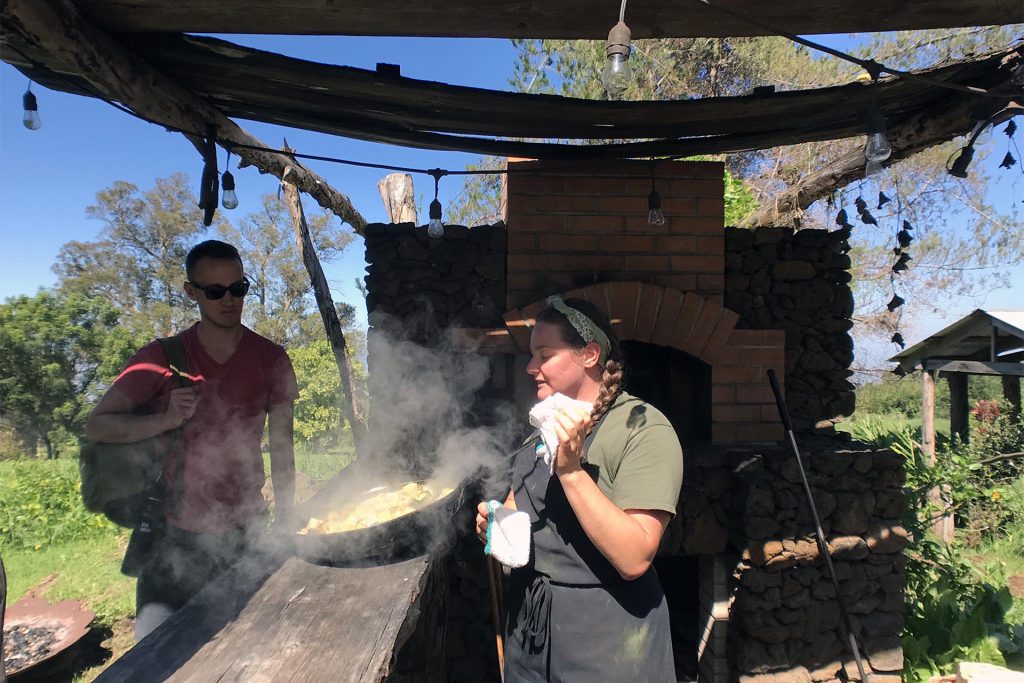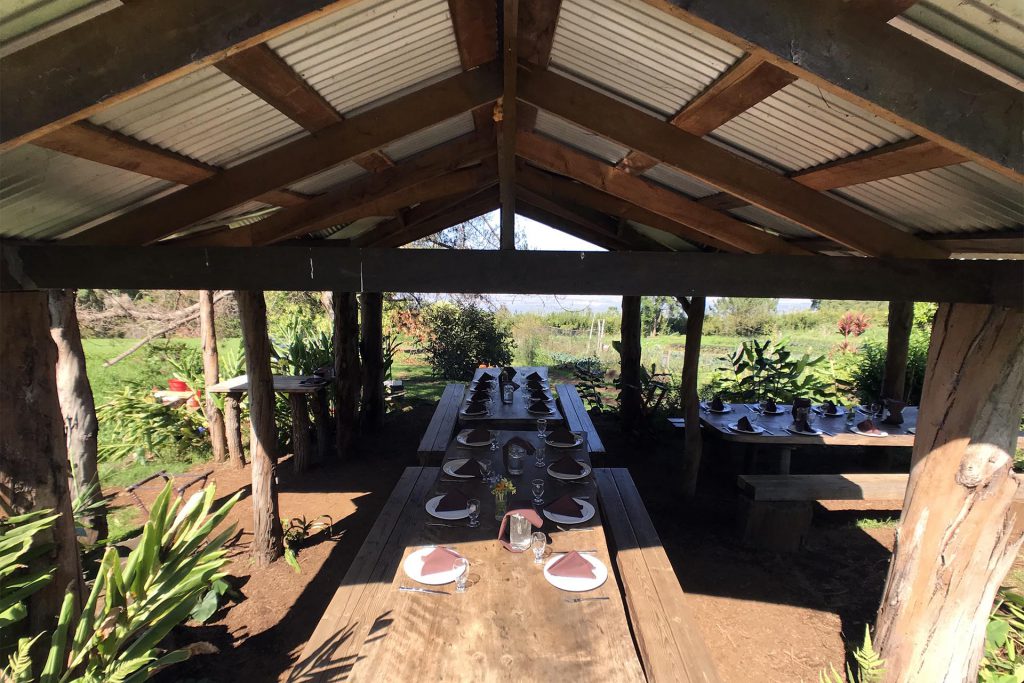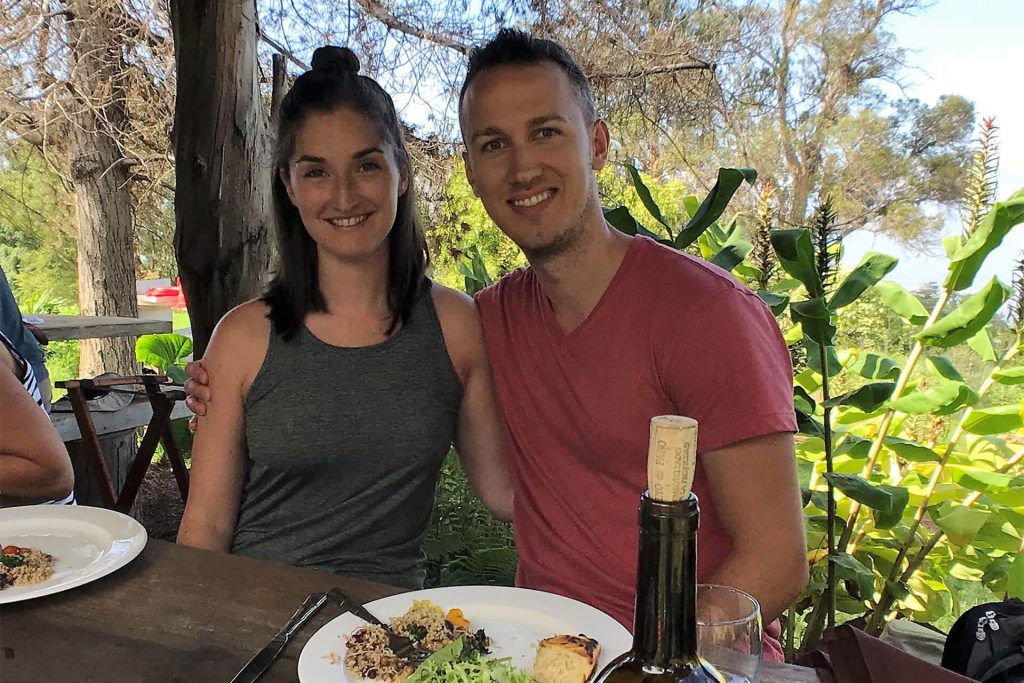 2. Stand Up Paddle Boarding
Stand up paddle boarding (a.k.a. SUP) is all the rage in Hawaii (where it originated) and a lot of fun. It's also quite easy, although it may look intimidating.
As a bonus, not only is it a great time, but SUP is an excellent aerobic workout and uses balance and core body strength. The great news is that because you're having such a good time, it doesn't feel like a workout. We really had to focus on not falling off when a big wave would come our way – but that's all part of the fun of it. The best part is that even if you fall off your board, you can just cool off then hop right back on.
We went SUP boarding at Kapalua Bay. It was Dom's first time and my first time trying it in the ocean (which is a lot different than a calm, quiet lake in Muskoka, that's for sure). We had a great time paddling around the bay and trying to steady ourselves over the waves. After roughly two hours though, we were spent, and ready to go back to relaxing on the beach.
We rented our boards through Maui SUP Rental who were fantastic. Alex, the owner, delivers the boards straight to you, and will even suggest the best beach based on the current weather. You can rent by the day or by the week, and Alek will give you a quick lesson when he drops off the board(s) if you've never tried it before.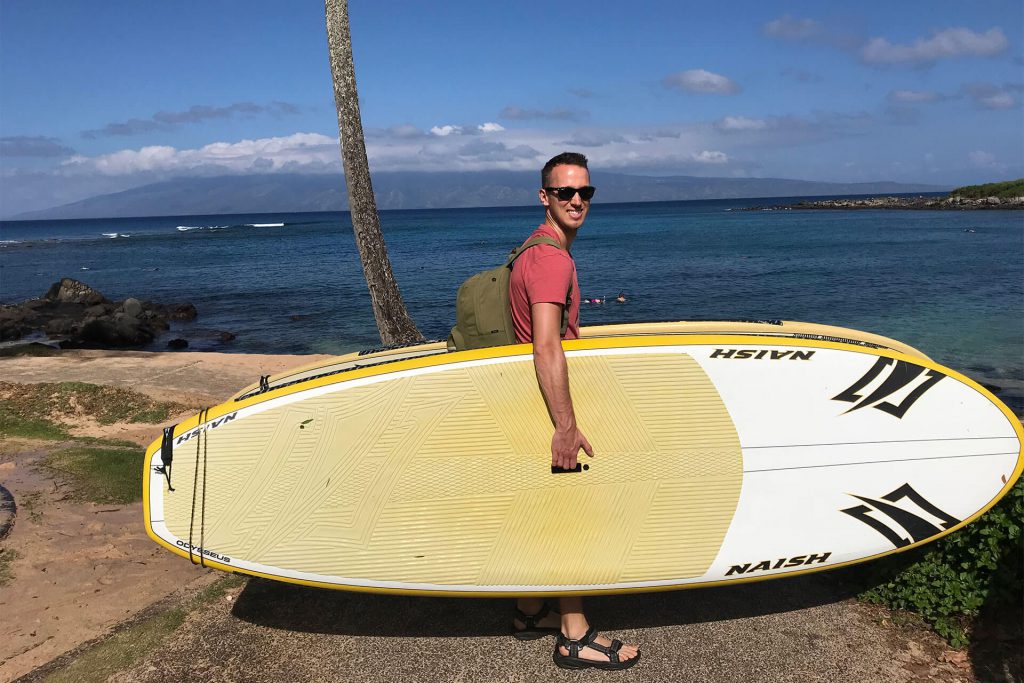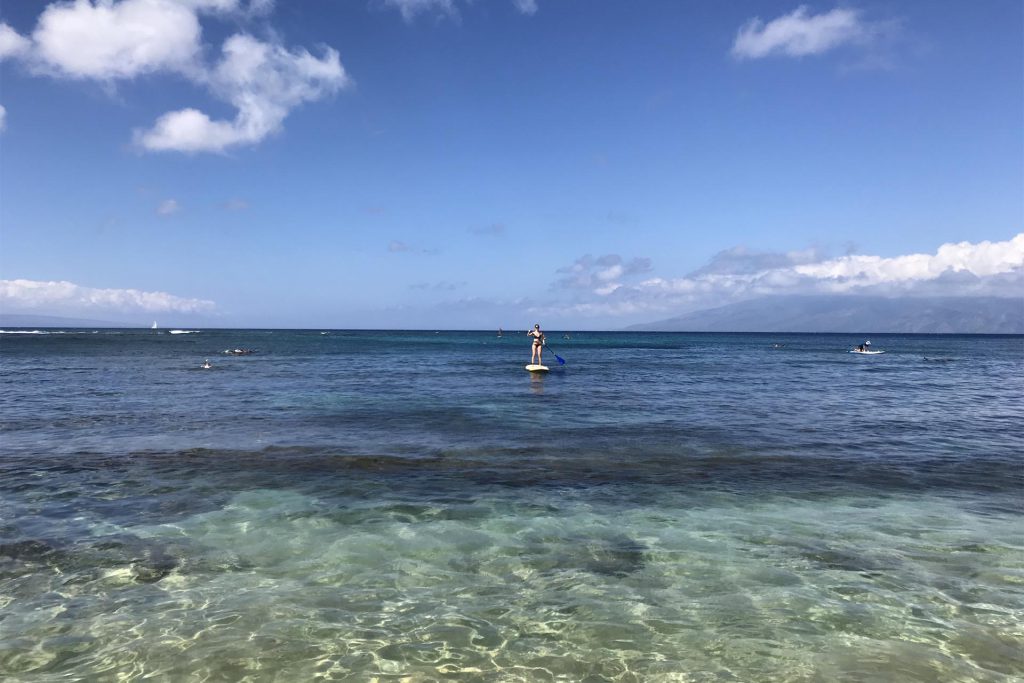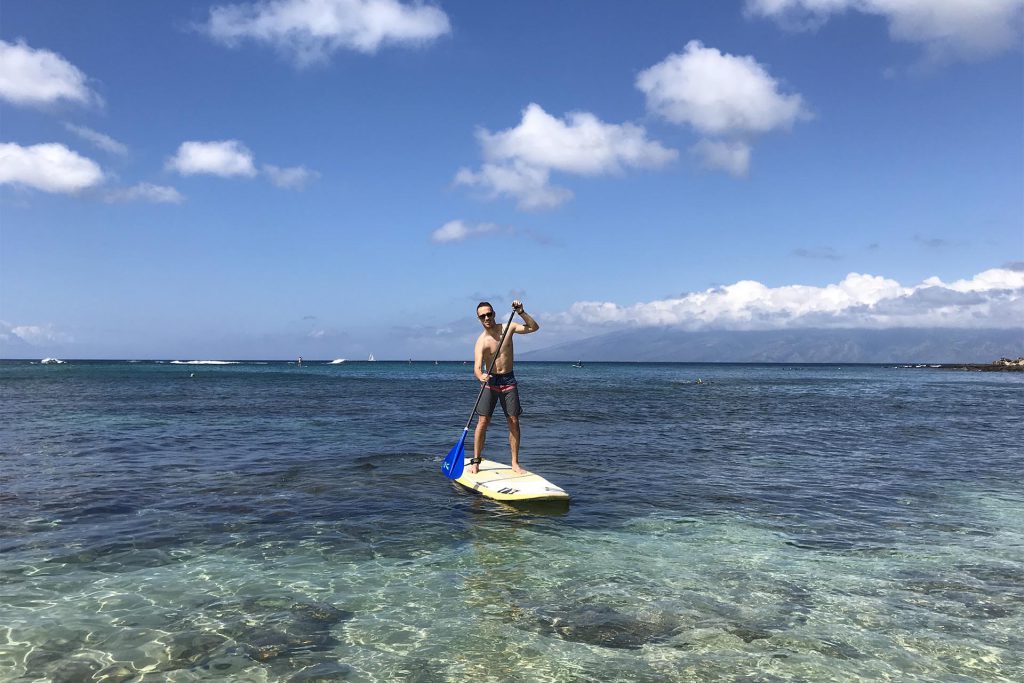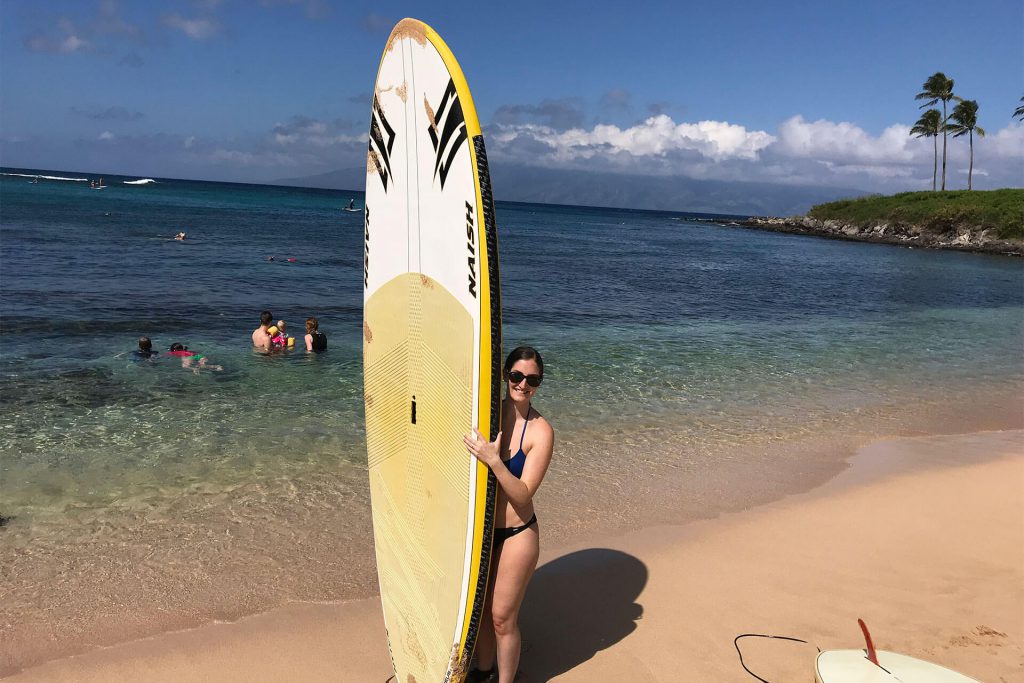 3. Outrigger Canoeing
Outrigger canoeing has been part of the Hawaiian culture for centuries and is still an important practice among Hawaiian's today.
Paddling a traditional outrigger canoe is a genuinely fun way to spend a few hours. We went with Ali'i Maui Outrigger Canoes and had a blast on the water while also learning about Maui's history and traditions. We paddled along the coast to Black Rock, where we took time to snorkel before heading back to shore. Expect to have some sore muscles when you are done-  it's a good arm and back workout if you pull your weight.
You can read more about our experience here. If you're in Lahaina, Maui you can try outrigger canoeing yourself with Ali'i Maui Outrigger Canoes. It's a family run and operated business, and owner Jamie has over 40 years of experience with these canoes. You can find them at the Westin Ka'anapali Ocean Resort Villas from Ka'anapali beach, or online at aliimauioutriggercanoes.com.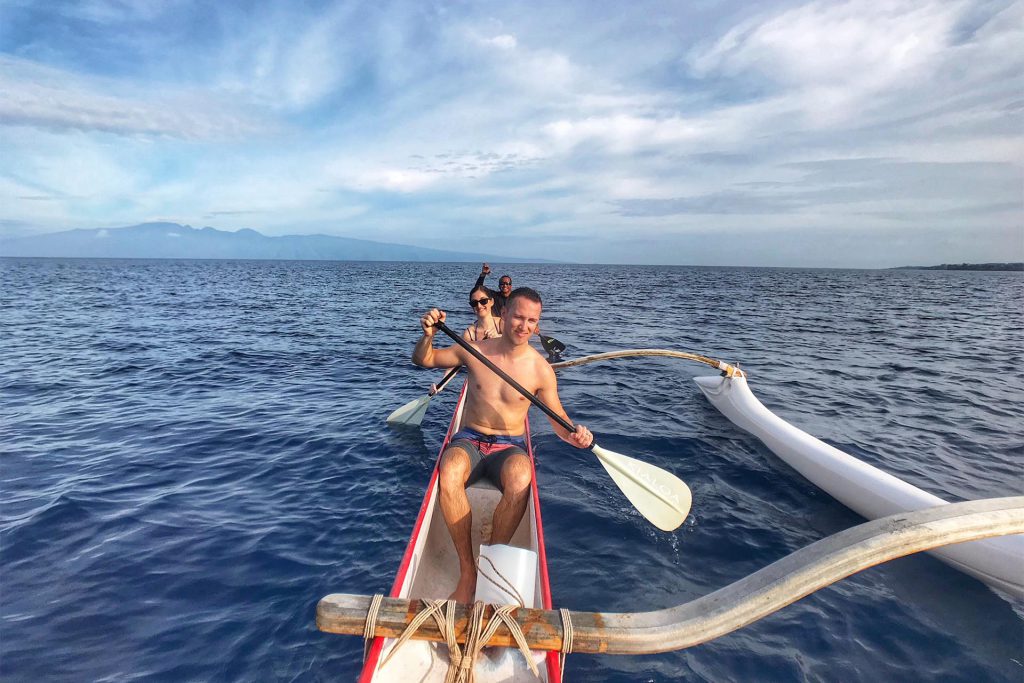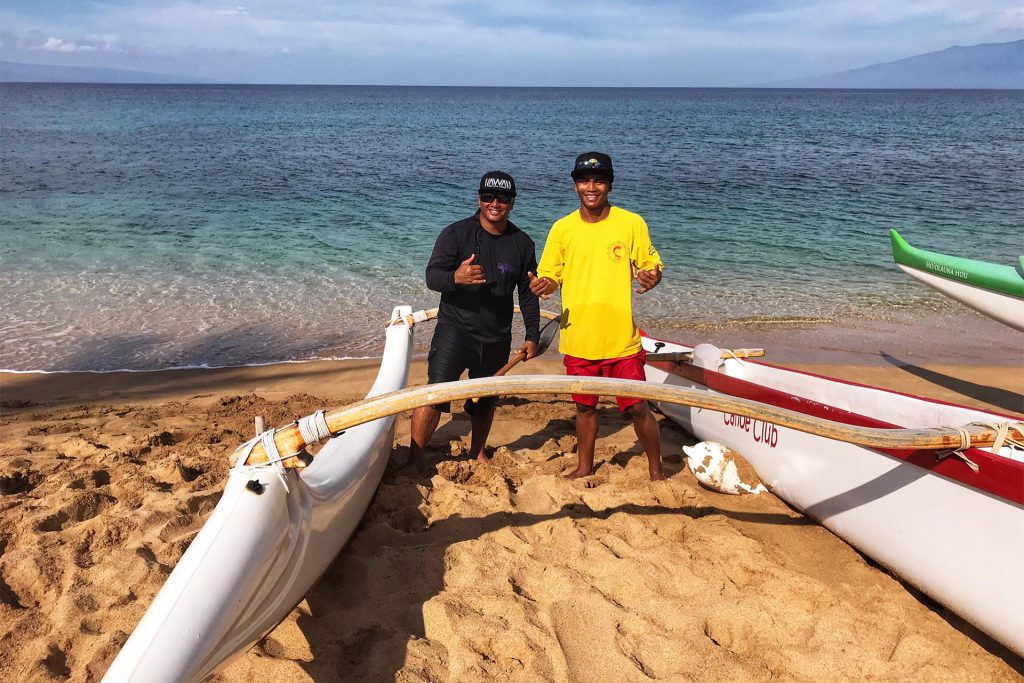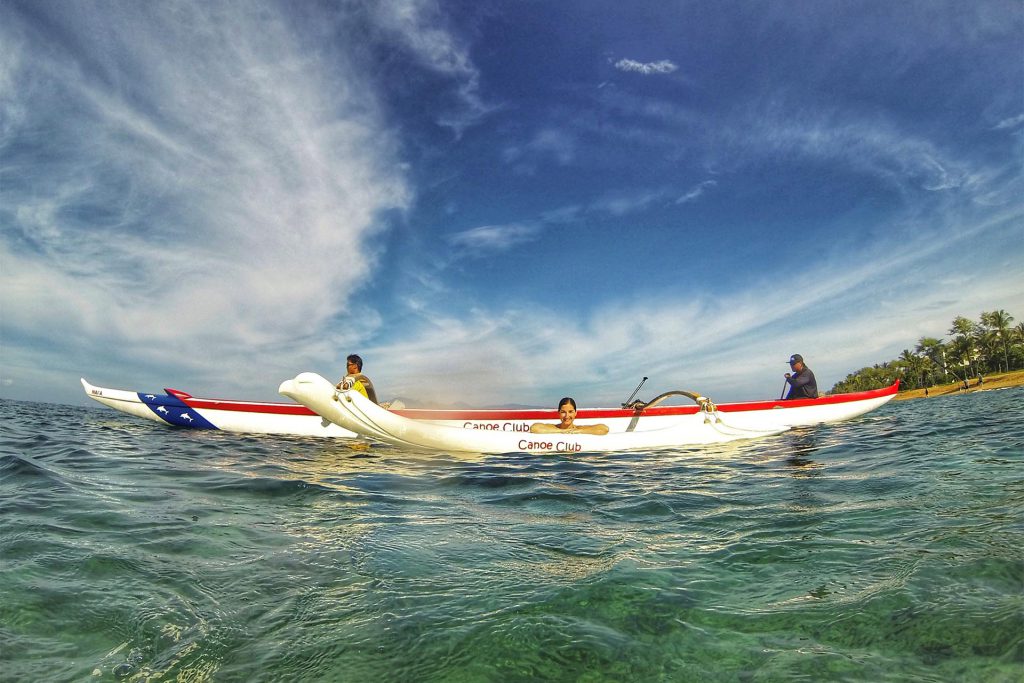 4. Old Lahaina Town Cultural Tour
Old Lahaina town is a charming city with a lot of history and cultural significance. We spent a lot of time walking the famous Front Street and visiting the big Banyan tree (this 144-year-old Banyan takes up an entire block in the center of town). We also took a tour with Maui Nei Native Expeditions to learn about Lahaina's rich history and culture.
Our Maui Nei Native Expeditions Lahaina History & Culture tour started at the Old Lahaina Courthouse and lasted for three hours. The walking tour took us through Old Lahaina Town, stopping at different spots along the way, where we learned about everything from the arrival of the first Polynesians, to the lineage of the Hawaiian chieftains through the ages, and the demise of Captain Cook.
Our Native Hawaiian kumu (teacher-guide), Wainani, told us stories that span from old Hawaii to the Missionary and Whaling times, through the Monarchy and Plantation eras. She also performed chants that have been handed down through the generations. It was fascinating to learn how much of Hawaii's history has been passed down through chants and stories since written language only arrived with the missionaries in 1820.
We're not going to lie, it was a LOT of information to take in, but it really made us aware of where Hawaiian's distinct culture came from and the issues that Hawaiians still face today. If you're a history buff, this tour would be worth your time.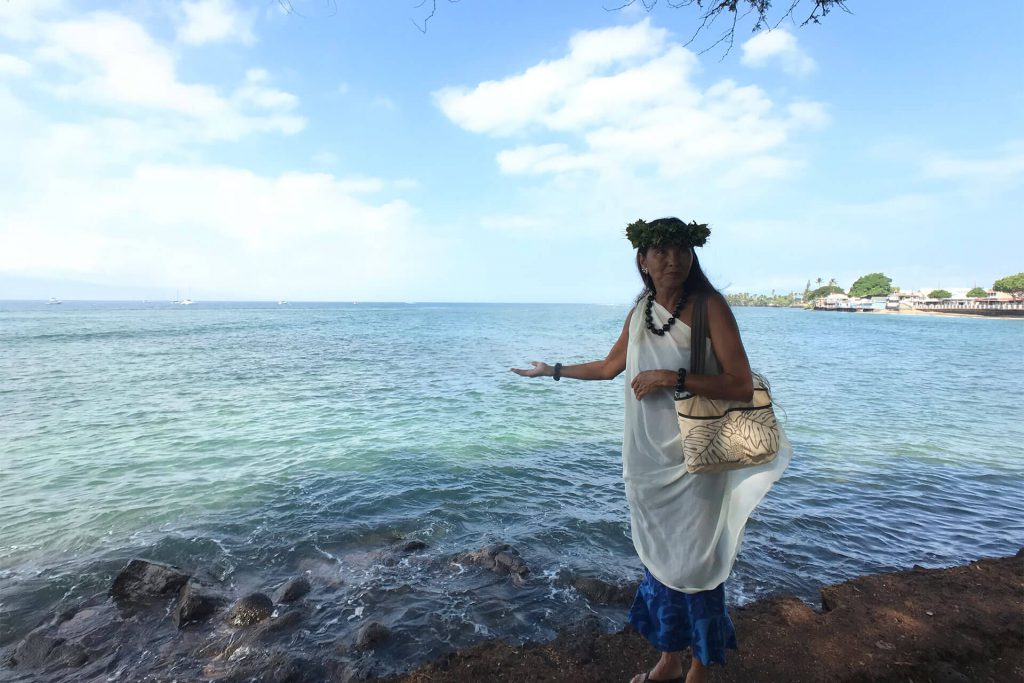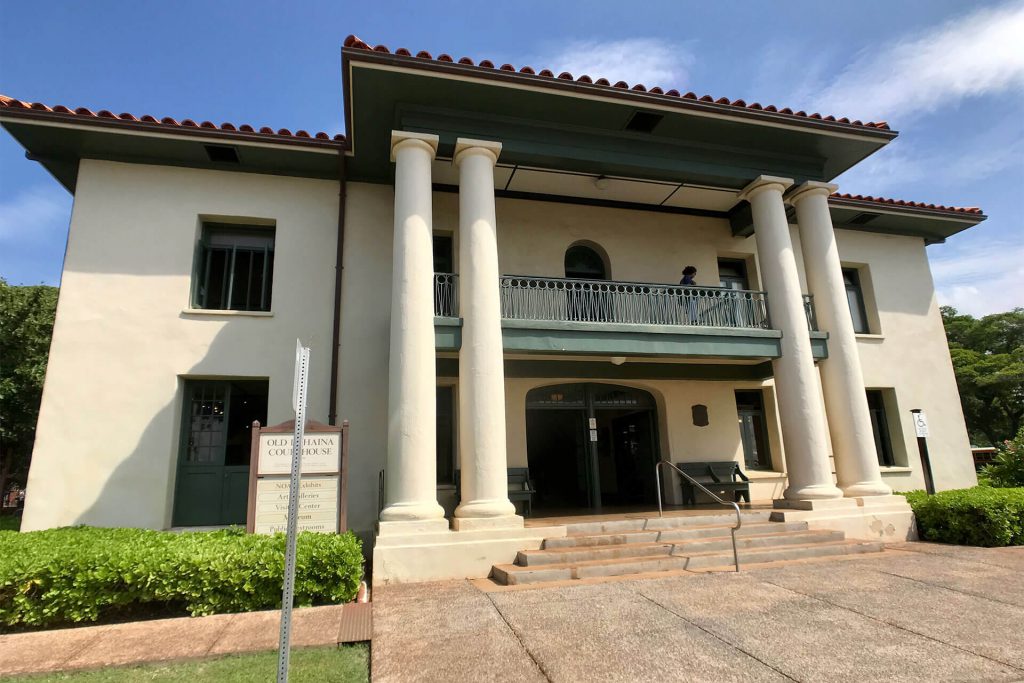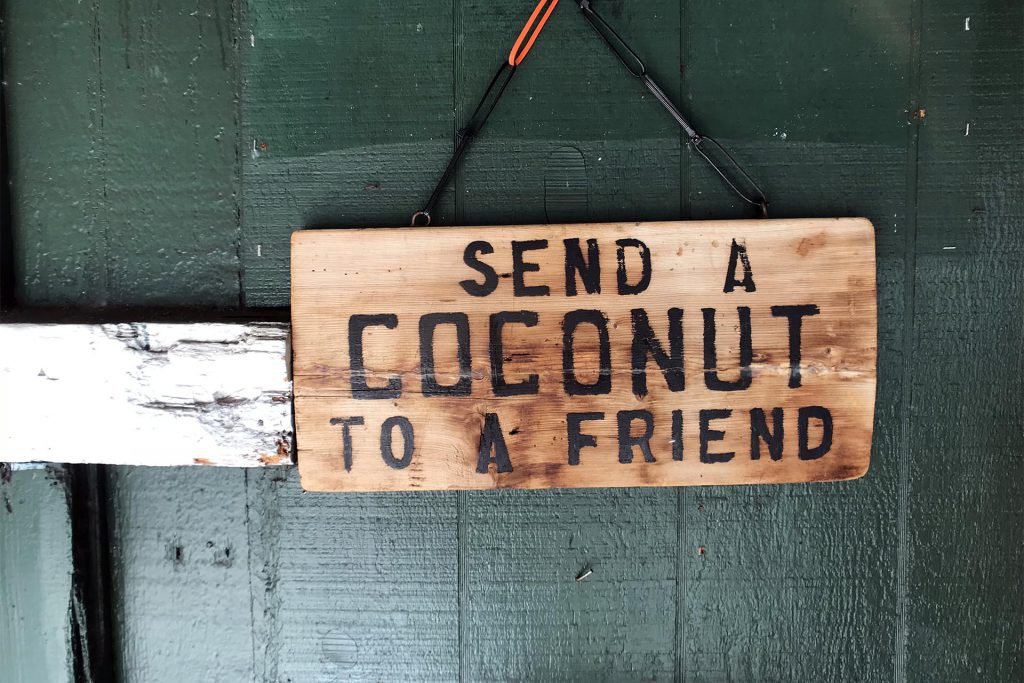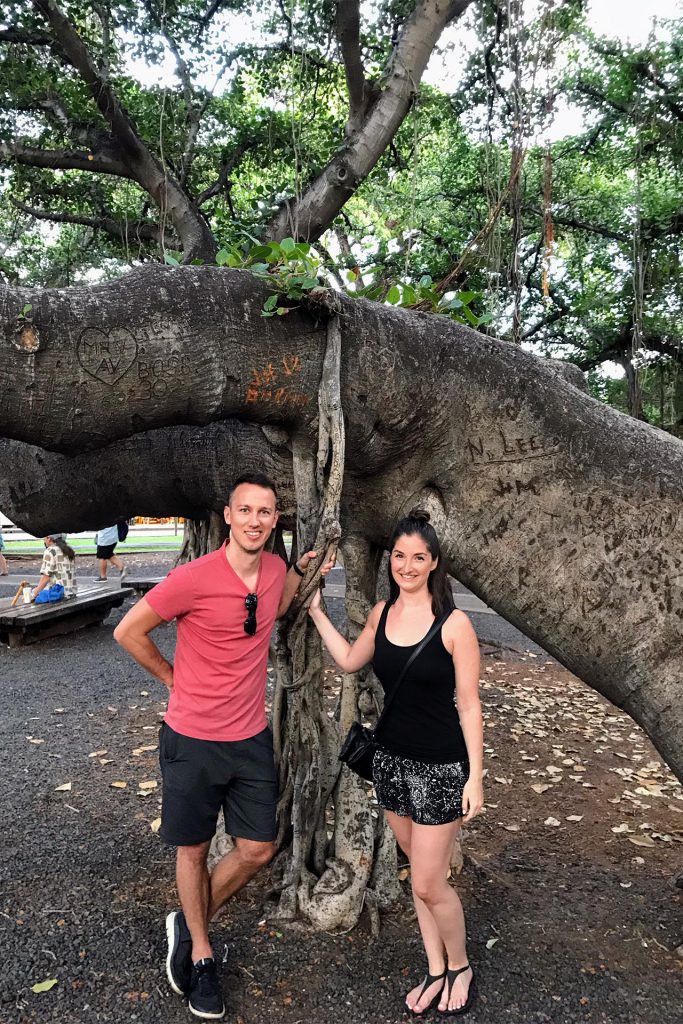 5. Snorkelling
A trip to Maui wouldn't be complete without snorkeling. There are a ton of bays and reefs to be explored, so grab some snorkeling gear and head out to discover what's under the sea.
We rented our gear from Boss Frog's (which can be found all over the island) and kept it in our car so we always had it with us.
Some of our favourite snorkeling spots include Mile Marker 14, just south of Lahaina on the side of the road (swim out about 50 meters to see the reef) and Honolua Bay. To get to Honolua Bay, you have to walk along a trail through a forest full of wild roosters. When you finally get to the bay, walk along the rocks to the right side (wear water shoes and take your time because they're slippery), and head into the water from there.
Don't forget to keep your eyes peeled for sea turtles because they're everywhere in Maui!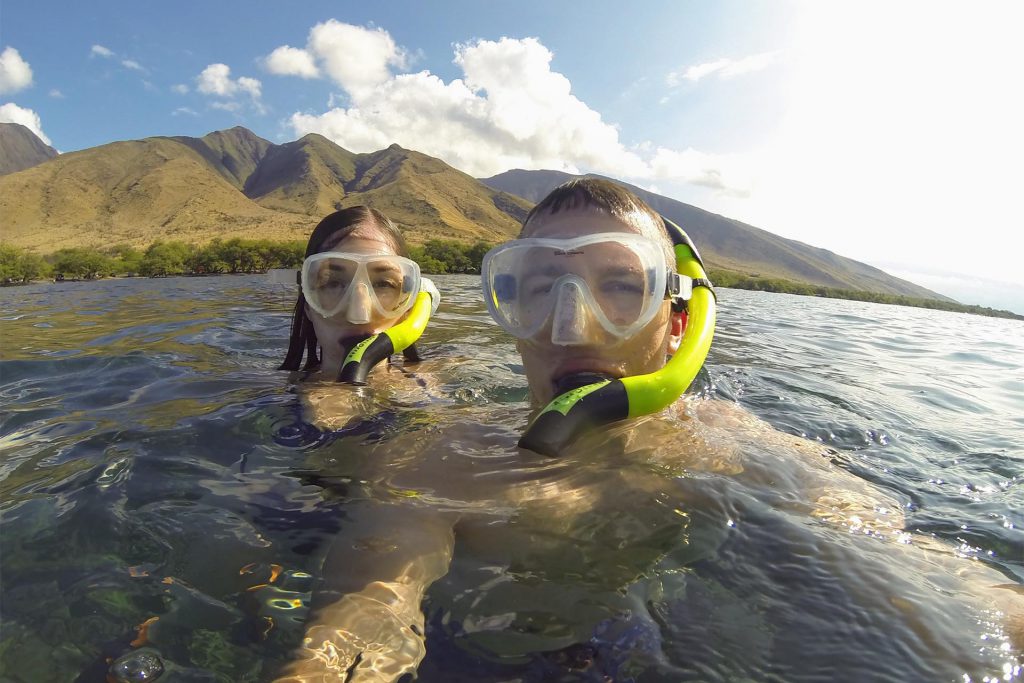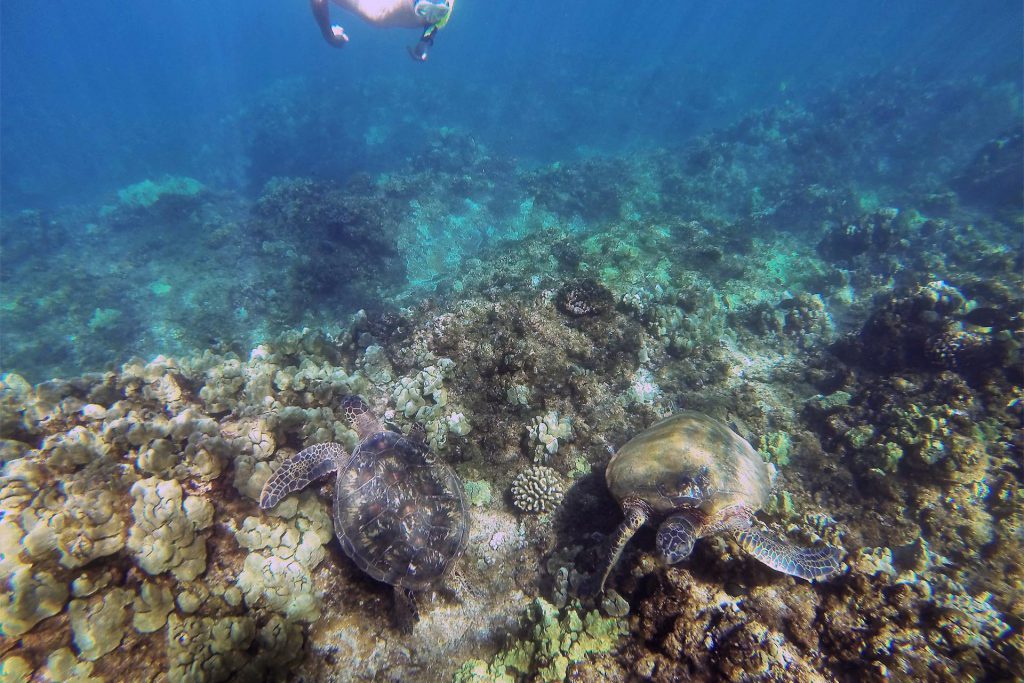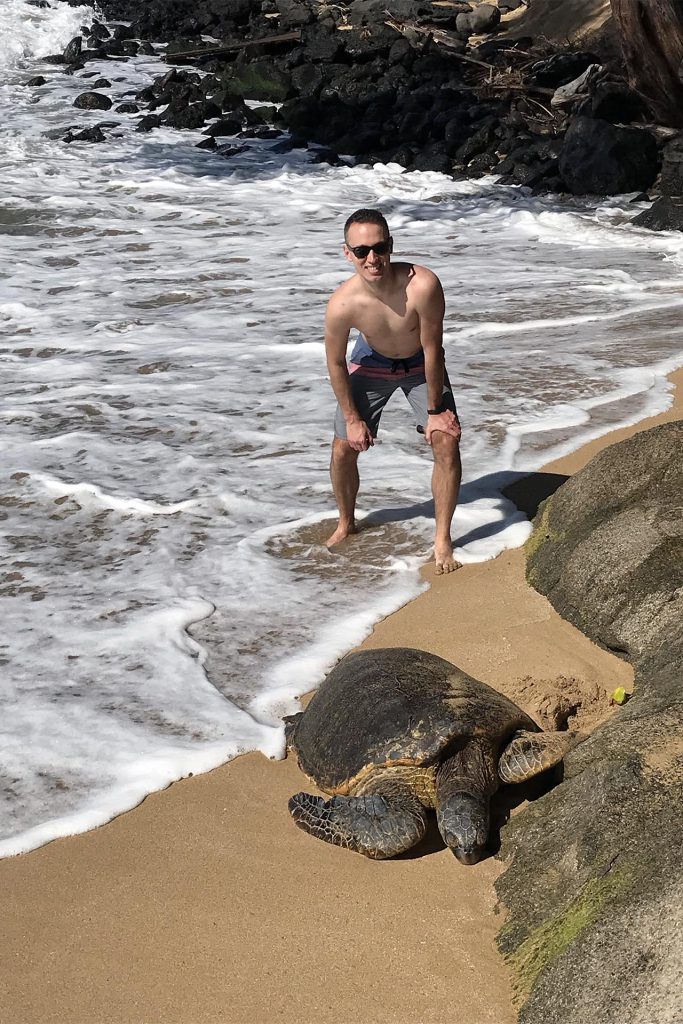 6. Haleakalā Sunrise
Watching the sunrise at Haleakalā summit is worth the hype. It's the islands highest peak and provides breathtaking views of the sun rising over the crater. In addition to the view, the park rangers sing a traditional chant to honour this sacred place, which makes the whole experience even more magical.
If you go extra early, you can take advantage of the unbelievable stargazing beforehand (we left Lahaina at 3 a.m.). At over 10,000 feet elevation and with no light pollution, this is one of the best spots in the world to stargaze.
A few tips: go on one of your first days on the island to take advantage of your jet lag; dress warmly (we're talking coats, scarves, hats, blankets, the whole shebang. It gets REALLY cold up there); book your spot beforehand online if you're driving yourself as sunrise viewing reservations are required); pack a headlamp to help navigate your way from the car to the viewing area; and for a front-row seat, grab a spot along the railing close to where you can see the first sign of light. If you're hungry afterward, you can go to nearby Kula lodge for breakfast. It has expansive views of Maui and the coastline and really tasty food.
While many tours are available for this, we don't think there's any need to go with a tour group. It was incredibly easy to do ourselves, and cost just $1.50 for the advance reservation and $25 at the gates to get into the National Park (bring both cash and card, just in case). Some tours provide bikes to bike down the mountain after sunrise, which did look like a lot of fun, so if you're looking for more of an adventure after the sun comes up, you could go that route.
After experiencing it first-hand, we can absolutely understand why the sunrise at Haleakalā summit is at the top of everyone's Maui "must-do" list.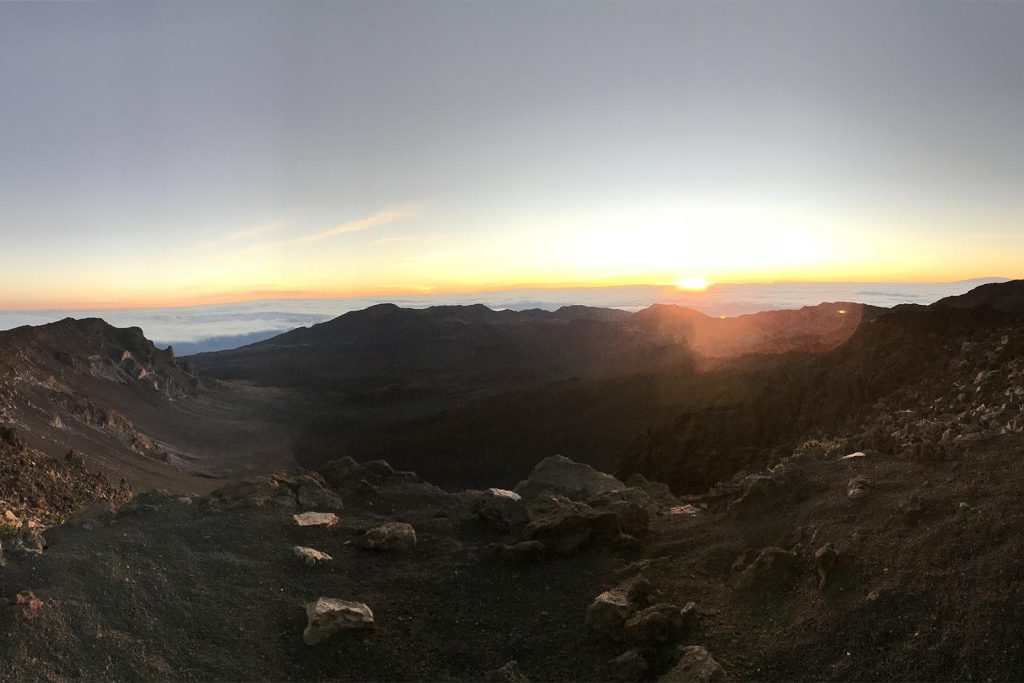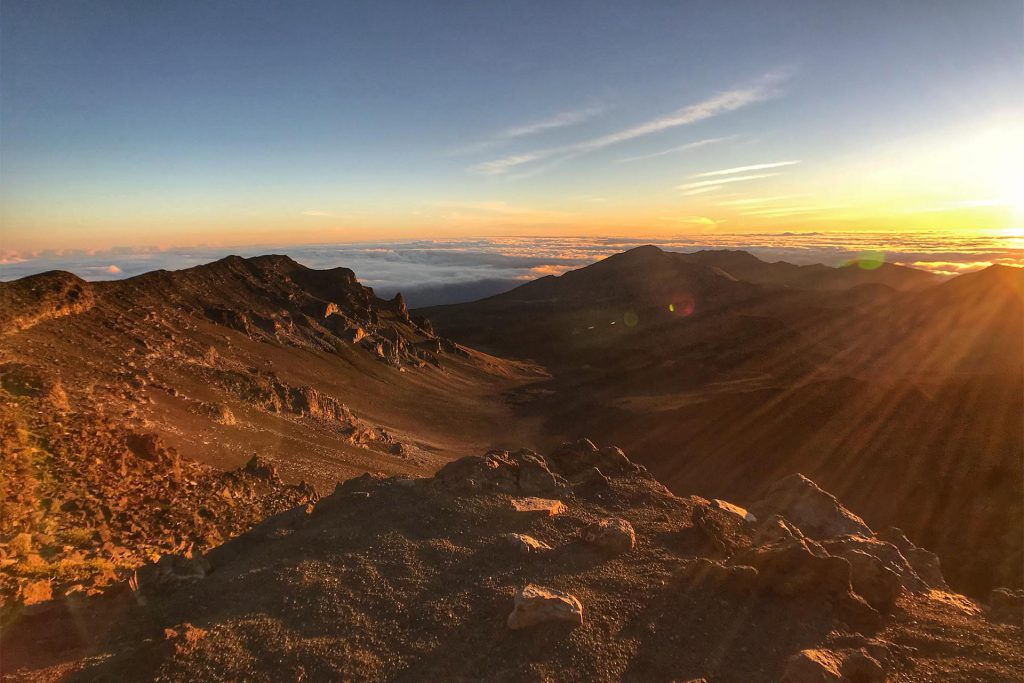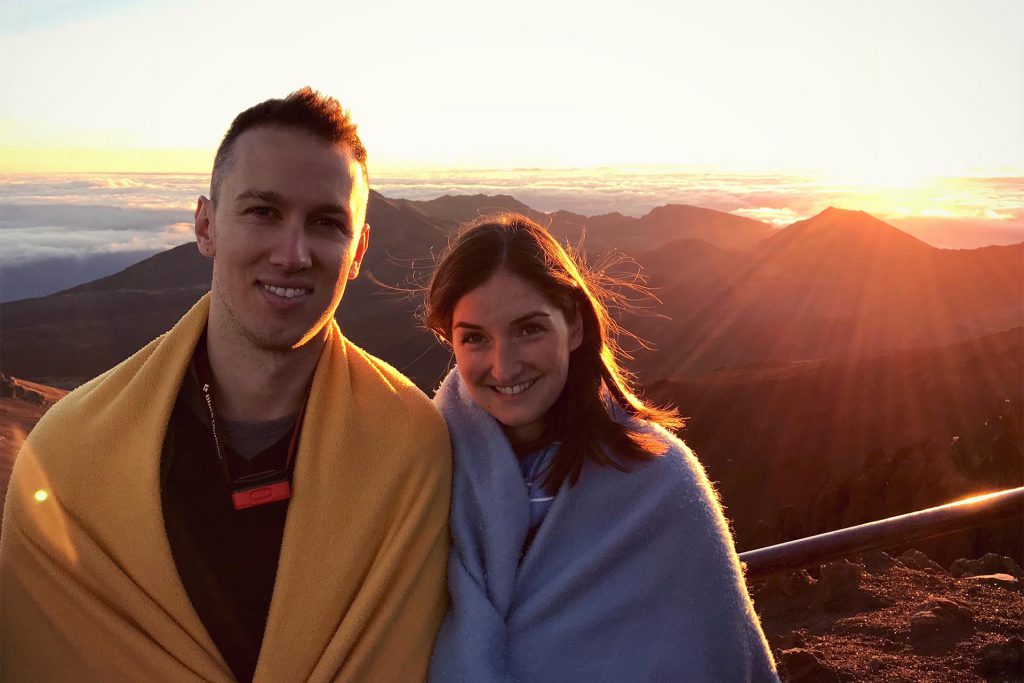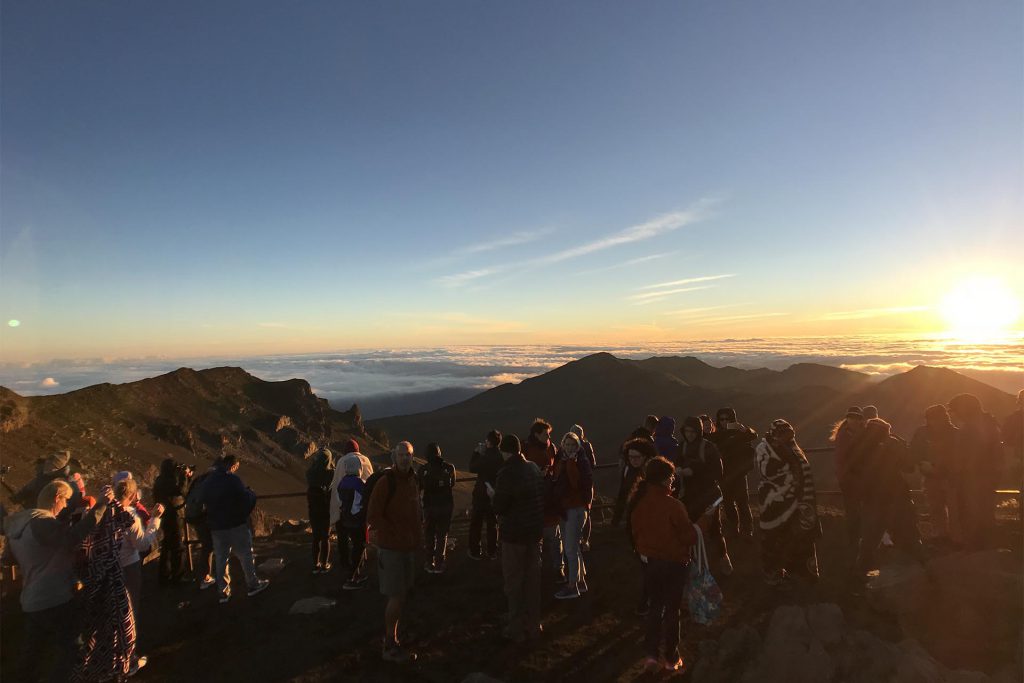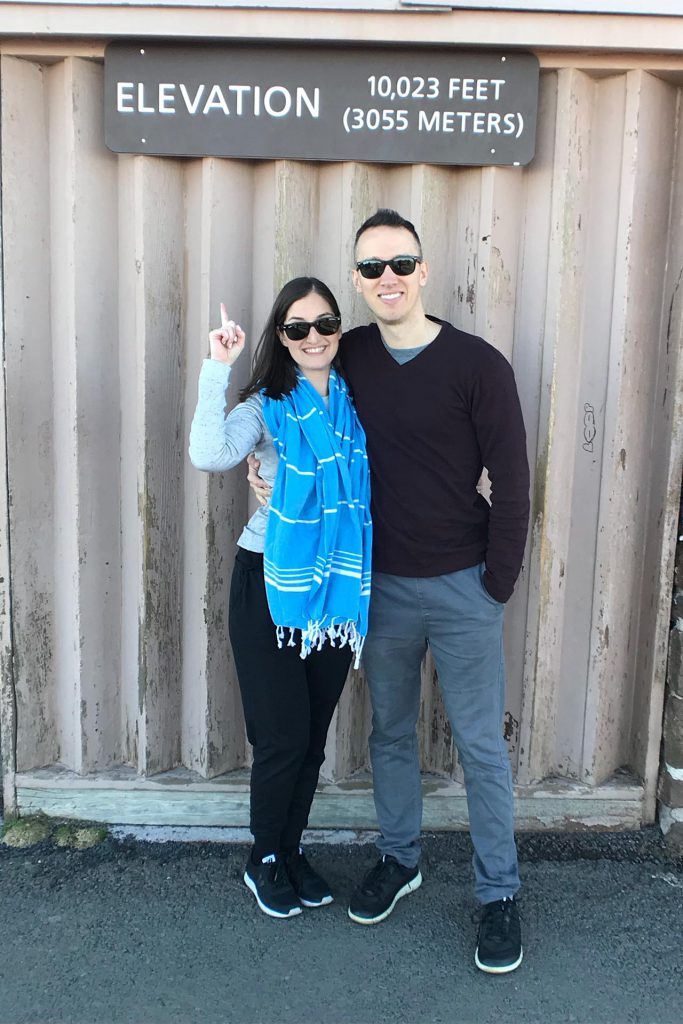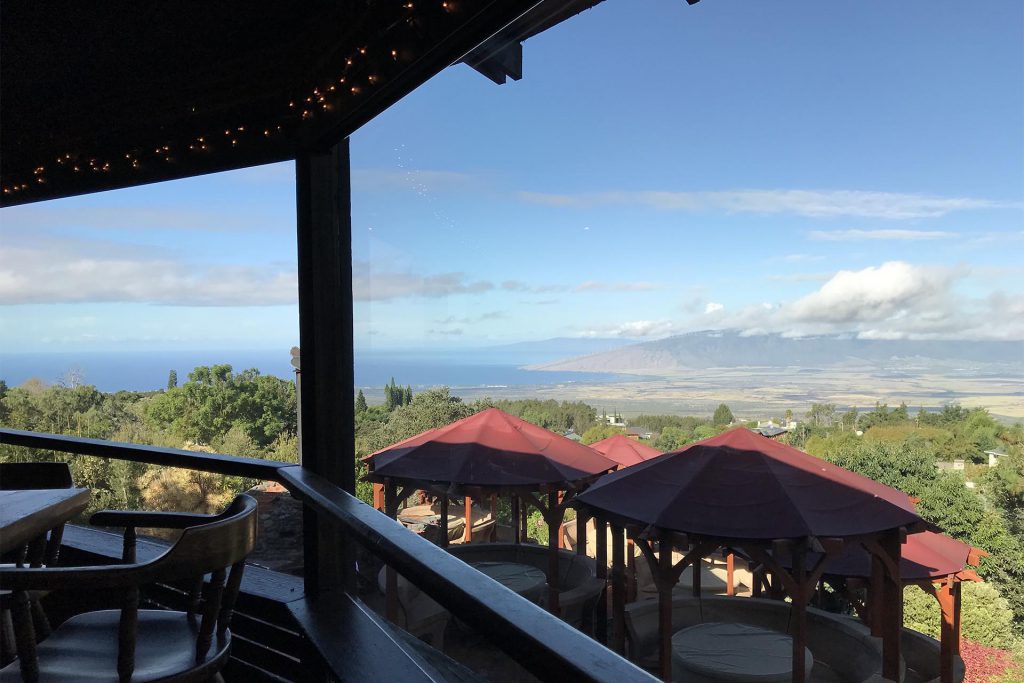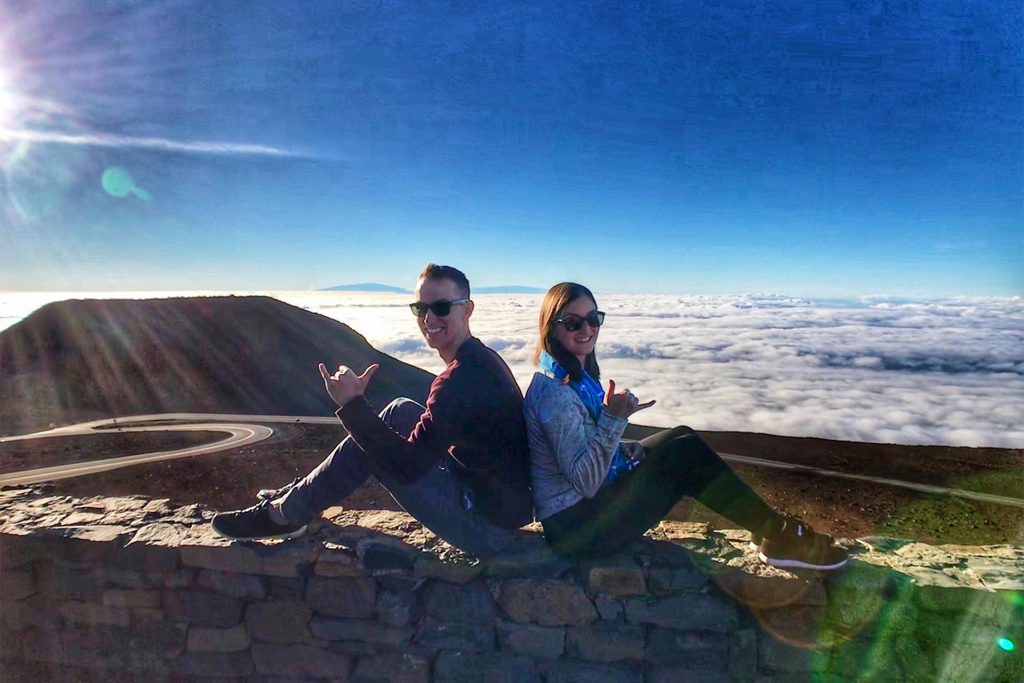 Disclaimer: we received a discount for some of the above activities, but as always, all opinions are our own.