We started our six-month Oceania and Southeast Asia trip with a stop in Maui to celebrate our long-overdue honeymoon and all we can say is WOW! It set the bar so high for the rest of our trip, we almost didn't leave. With its bright turquoise water, stunningly beautiful geographical features, and an abundance of sea turtles and water activities, Maui is the ultimate destination for anyone looking for a luxurious island getaway.
Here is our roundup of what we did while on the island.
How we got around:
We arrived in Maui at 9 p.m. after a 20+ hour day of travel from Toronto exhausted but ready to experience the island. We rented a car from Budget through Discount Hawaii Car Rental (which we found to have the best prices after a lot of research). Two minutes after driving off the lot in the pitch black and pouring rain, we heard a noise at the back of the car but didn't think much of it since the car seemed fine. It wasn't until 45 minutes later when we arrived at our rented condo in Lahaina that we realized our plastic antenna cover had blown off. It all ended up fine since it wasn't our fault, but we're now super thorough when inspecting our rental cars before driving them off the lot.
We absolutely recommend you get a car if you're in Hawaii because the islands are bigger than you think and you'll want the freedom to drive and explore (and having your own car saves you money on excursions since you can see most of the sights on your own easily).
Where we stayed:
We spent the first week in a gorgeous ocean-front condo in Lahaina called Hoyochi Nikko. The complex was small and the property managers and guests were very friendly. We will definitely be back again.
We spent our last three days in Maui at a bed and breakfast in Kihei. It was small but quaint and had everything we needed, minus a separate space for Dom to do his work late at night. Kihei is close to the airport and a good jumping off point for most things you can do on the island.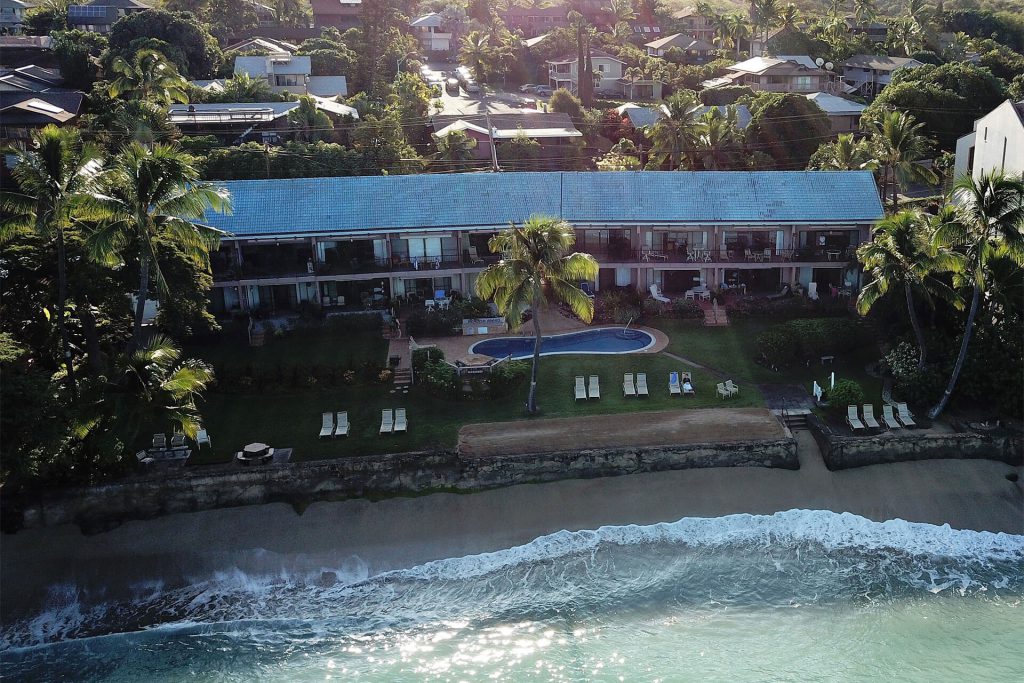 What we did:
Old Lahaina town is a really cute city with a lot of history. We spent a lot of time walking the famous Front Street and took a tour with Maui Nei Native Expeditions to learn about Lahaina's rich history and culture. If you happen to be in Maui for Halloween like we were, definitely go to Front Street for their parade and festivities which start around 4 p.m. It's a mini Mardi Gras full of people dressed in elaborate costumes with live bands playing in the street. It was a lot of fun for the whole family (until around 8 p.m., when it tends to get a bit rowdier).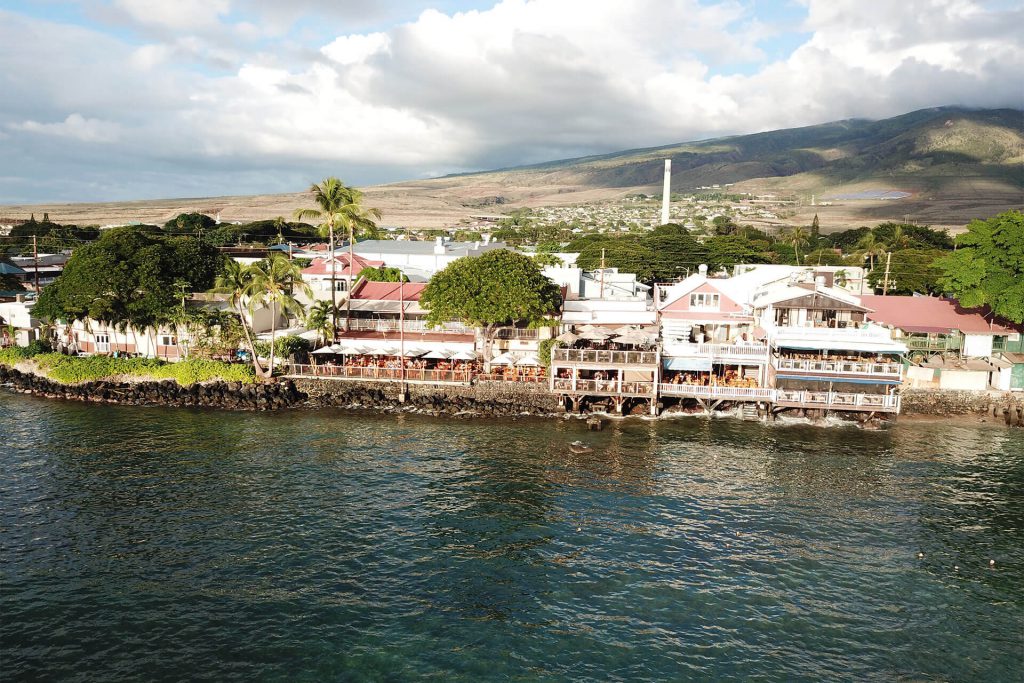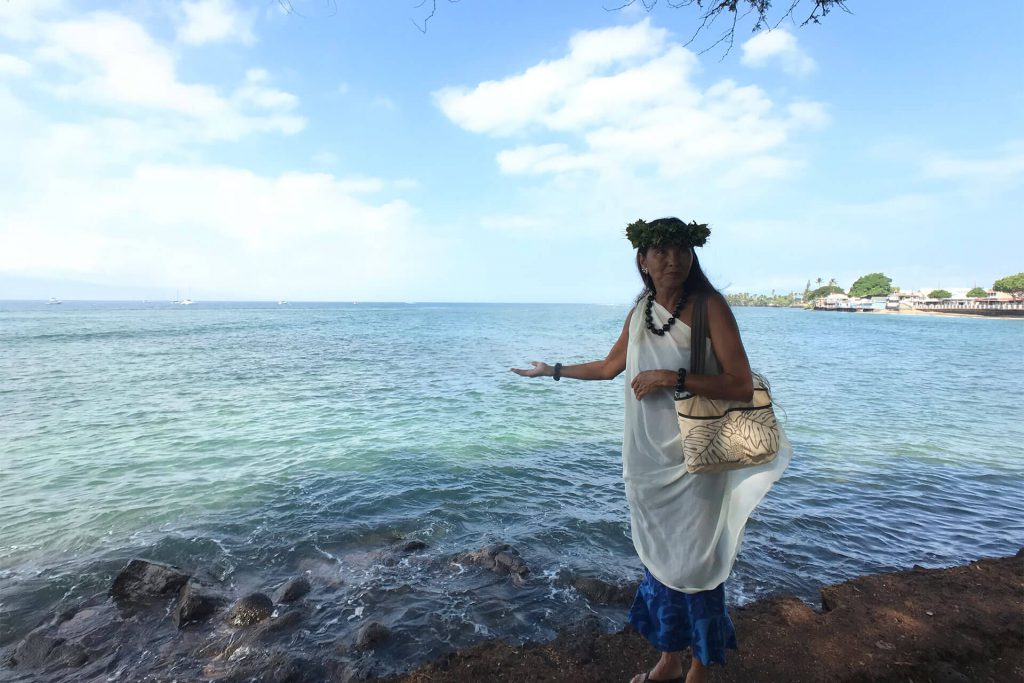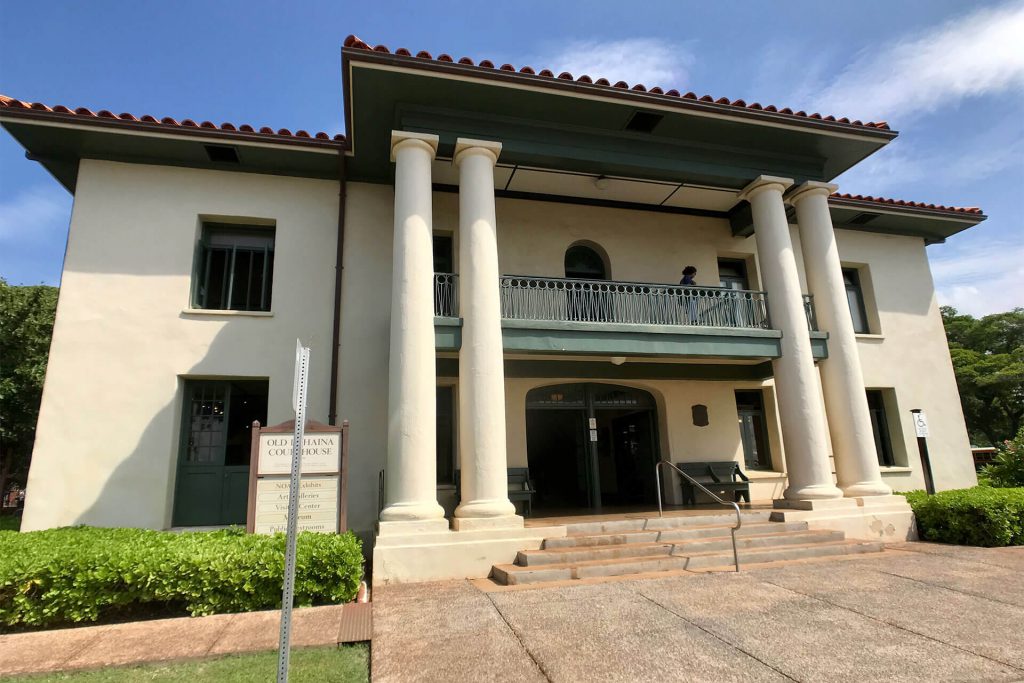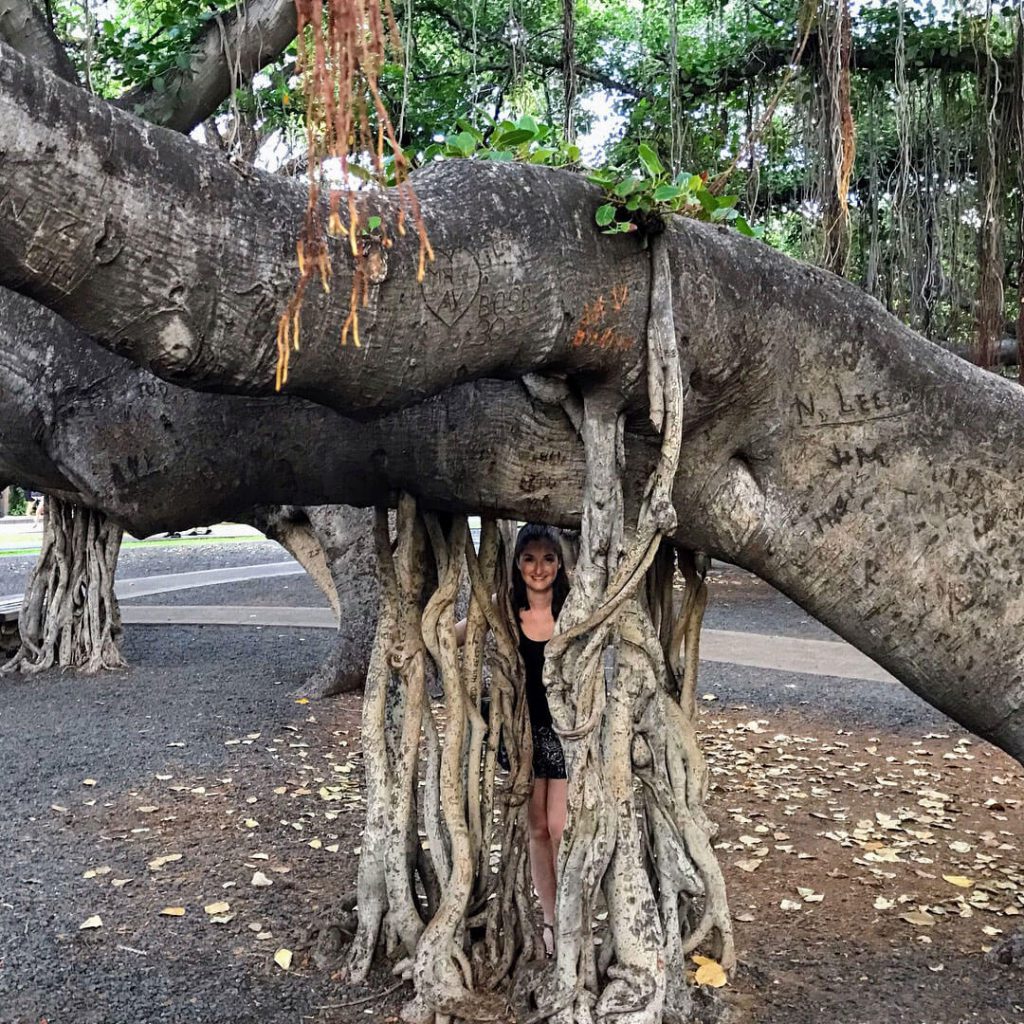 We explored as many beaches as we could while on the island. Each beach had its own distinct vibe and characteristics, but a few of them really stood out for us.
Makena Beach (Big Beach), my favourite, is south of Wailea, and about an hour drive from Lahaina. It's one of the biggest beaches in Maui and in my opinion one of the most beautiful. The sand was so soft, and there are perfect views of the islands across the way. We also spotted our first giant sea turtle here in the waves. Note that the waves can be very big (its nickname is Breakneck beach), so be aware. I got knocked pretty hard on the side of the head by one wave, and felt a bit disoriented afterward – it's no joke.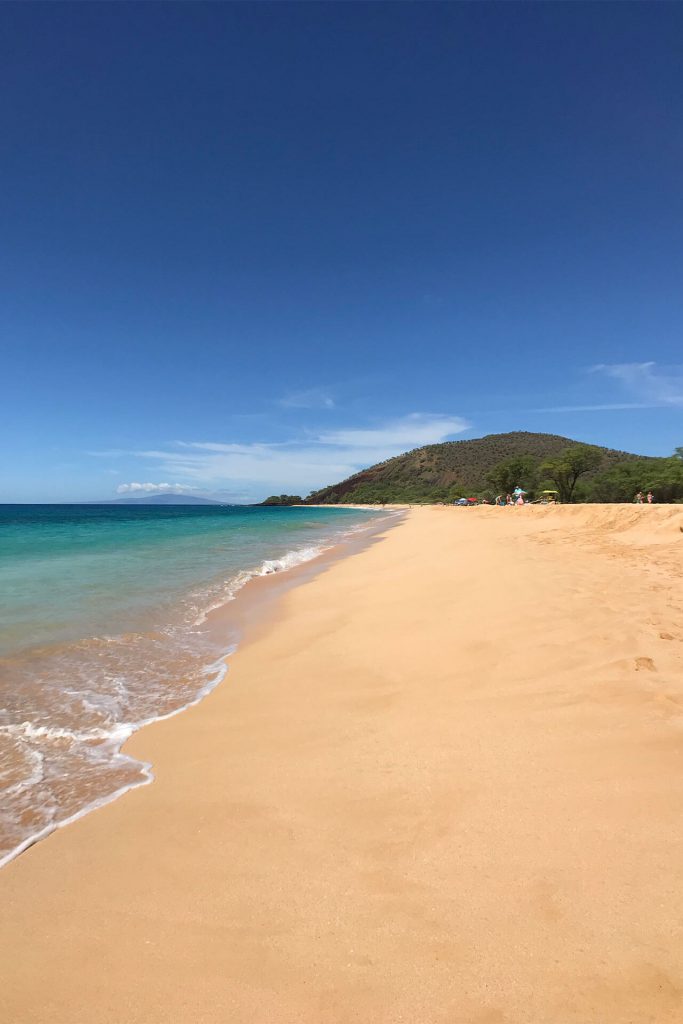 Baby Beach is a small beach right beside Old Lahaina town, but what it lacks in size, it makes up for in calm, shallow water. If you're looking for a beach to take the kids to, or just want a break from the big waves at other beaches, this is the spot for you.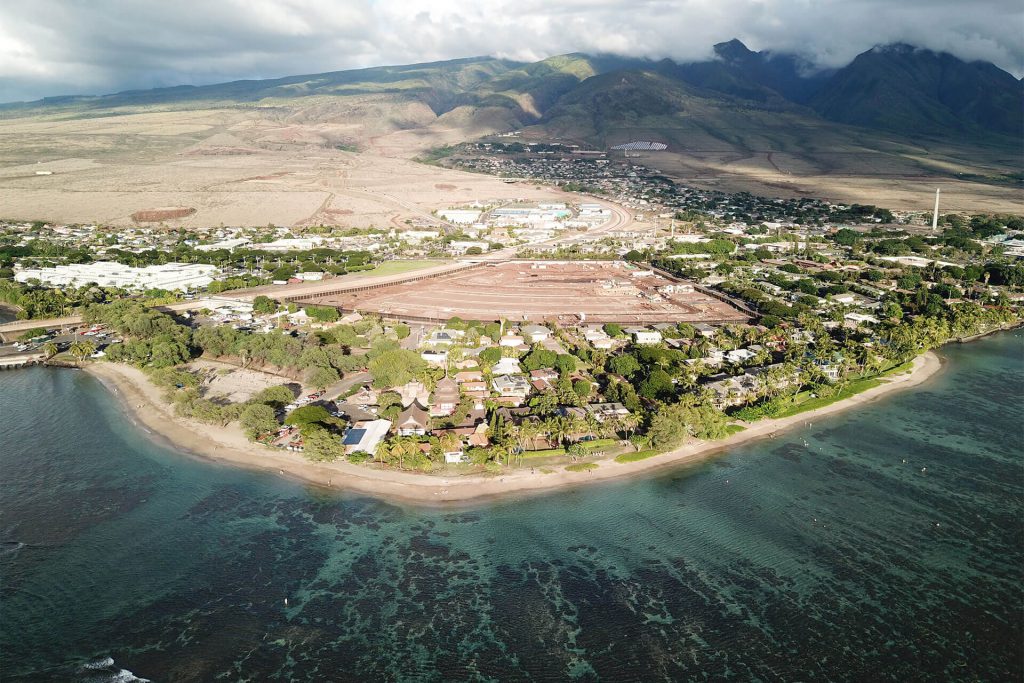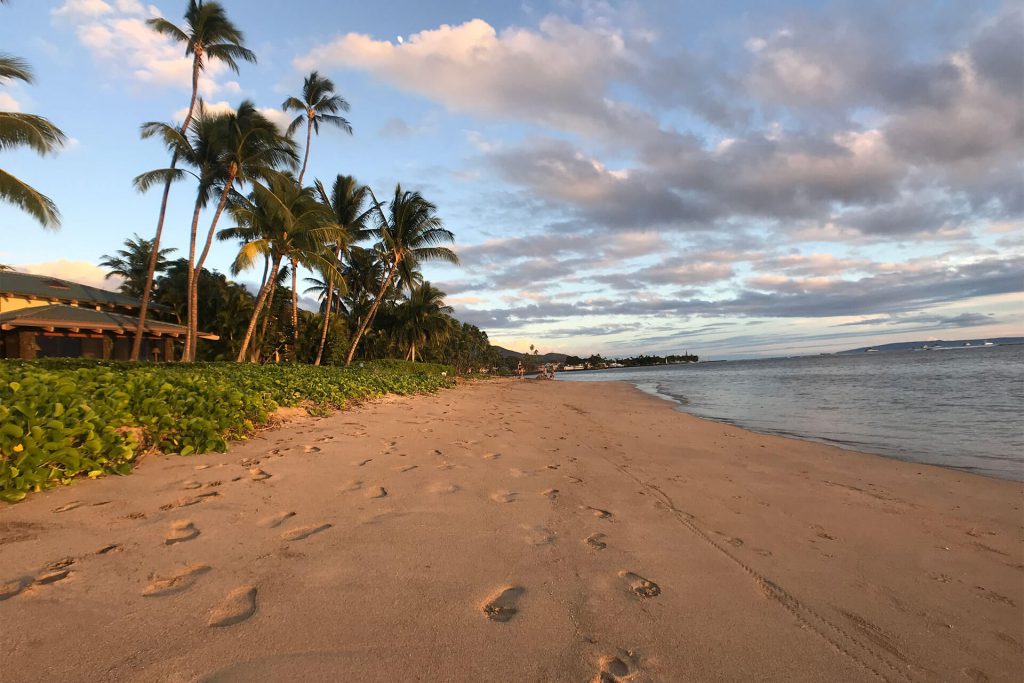 Ka'anapali Beach is a good beach to walk along since there's a walkway from one end of the beach to the other. It's very touristy as it has a lot of the major resorts on it, but that also means that there are tons of shops and restaurants around if you want a break from the sun. There are also a ton of water activities available here. Parking can be difficult, but the resorts have to offer a certain number of free beach parking spots, so keep an eye out for those. We found a spot in the Hyatt parking lot.
While you're in Maui, make sure you rent some gear for snorkeling. We rented ours from Boss Frog's (which can be found all over the island) for a week and were so glad that we did. It was great to have the snorkel gear in the car so we could use it anytime we happened on a new beach.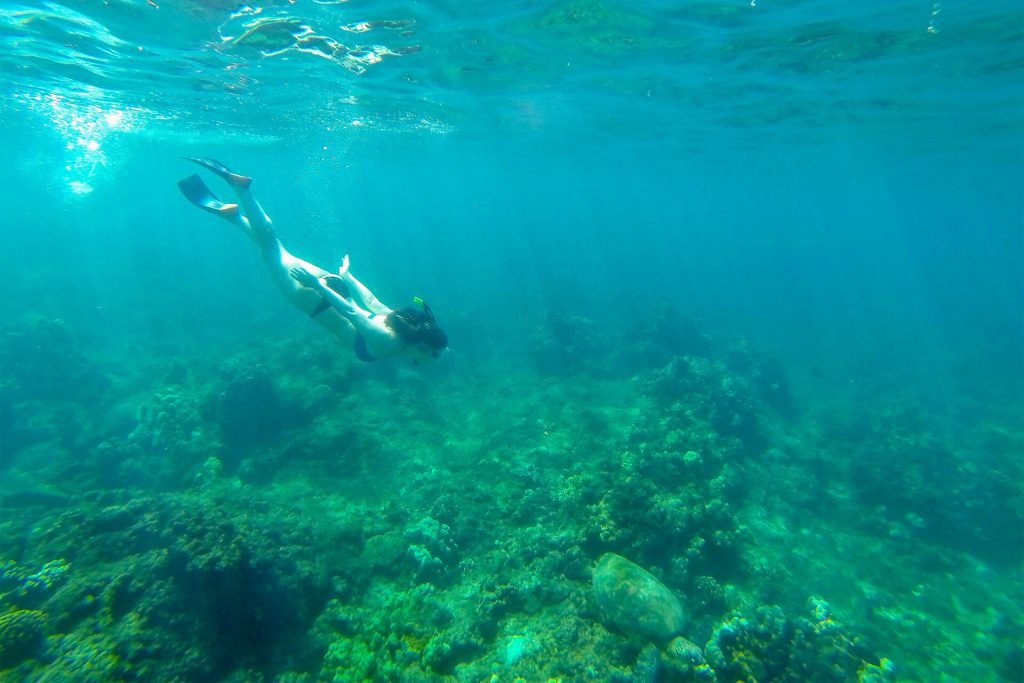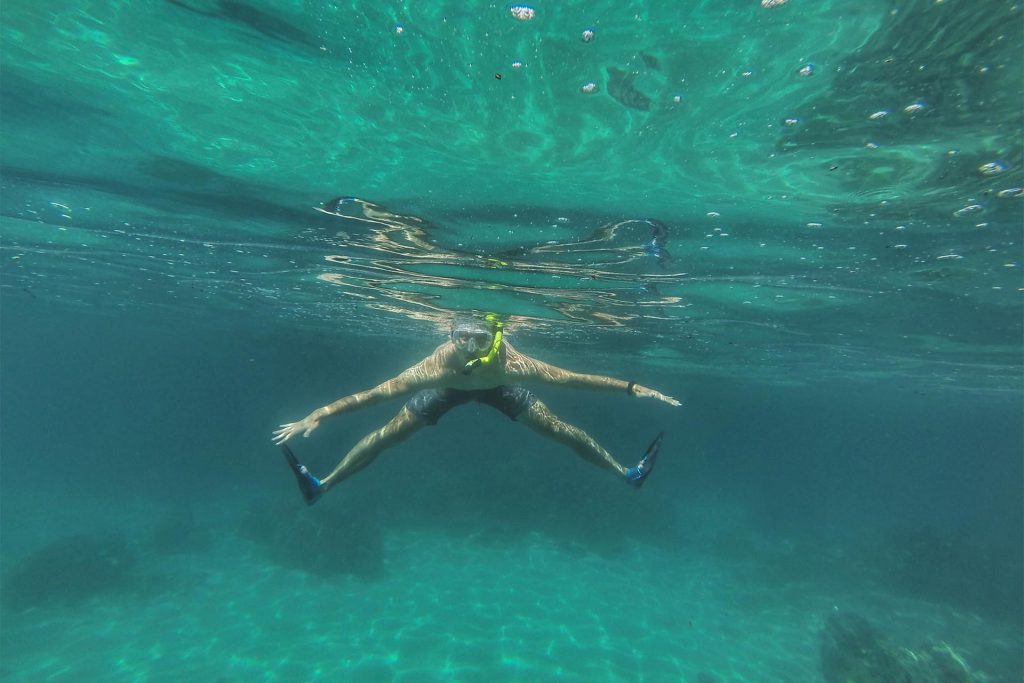 Mile Marker 14 just south of Lahaina may not be a spot that you'd expect to find good snorkeling since it's right off the highway, but stop here and snorkel out about 50 meters to see the reef. It's worth it.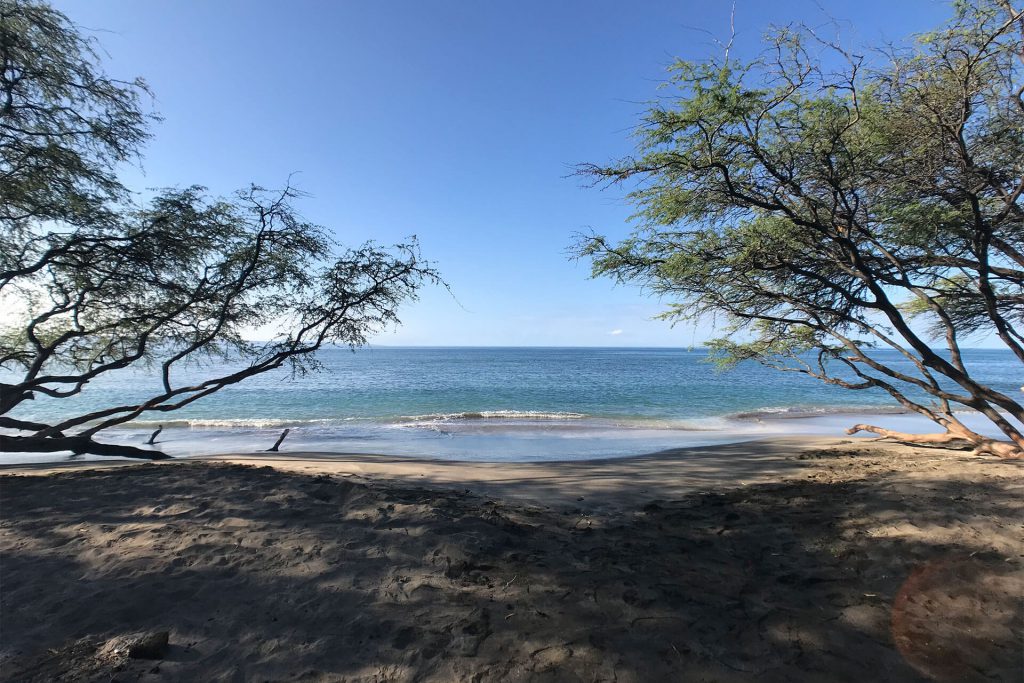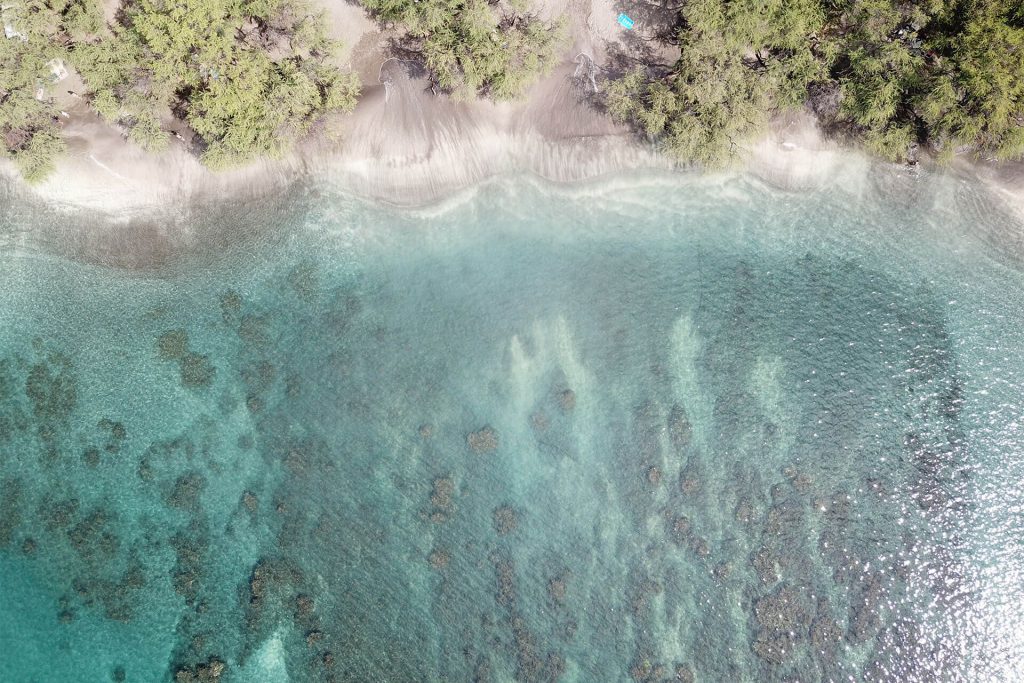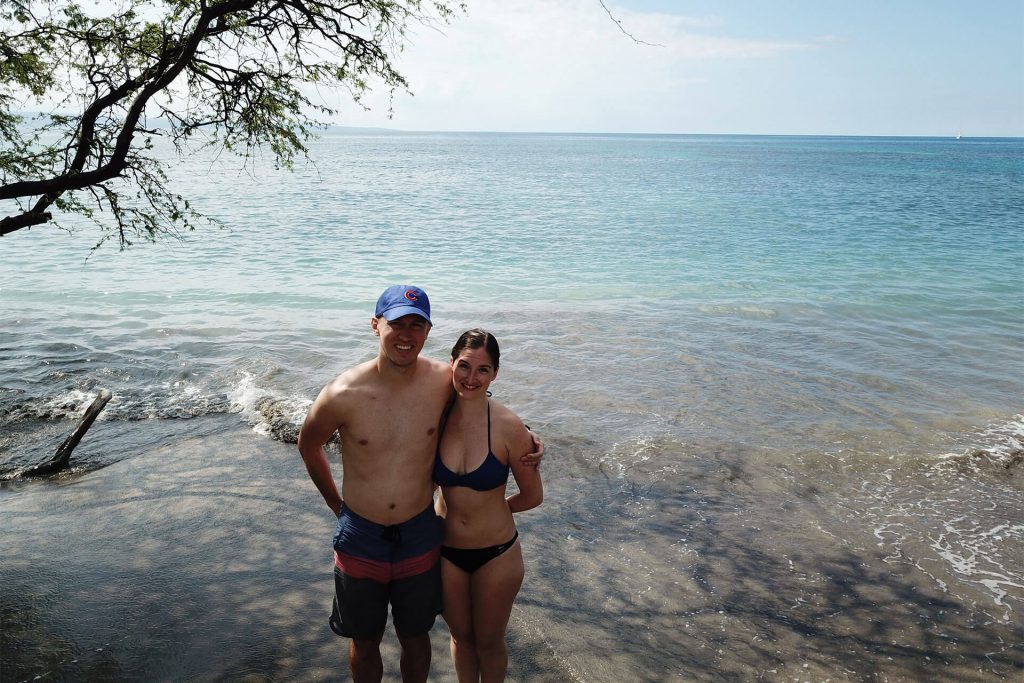 Our favourite snorkel spot was Honolua Bay, north of Lahaina. To get to it, you have to walk along a trail through the forest, which is cool in its own right. When you finally get to the bay, walk along the rocks to the right side (wear water shoes and take your time because they're slippery), and head into the water from there. The water is really calm and clear and the reef is beautiful and full of turtles (of course).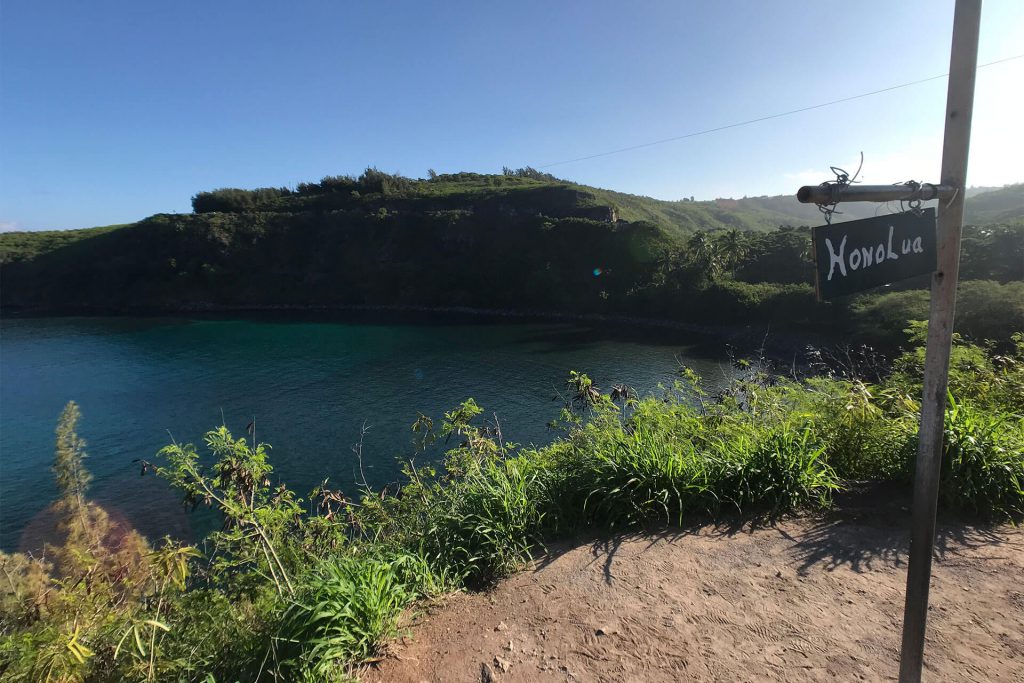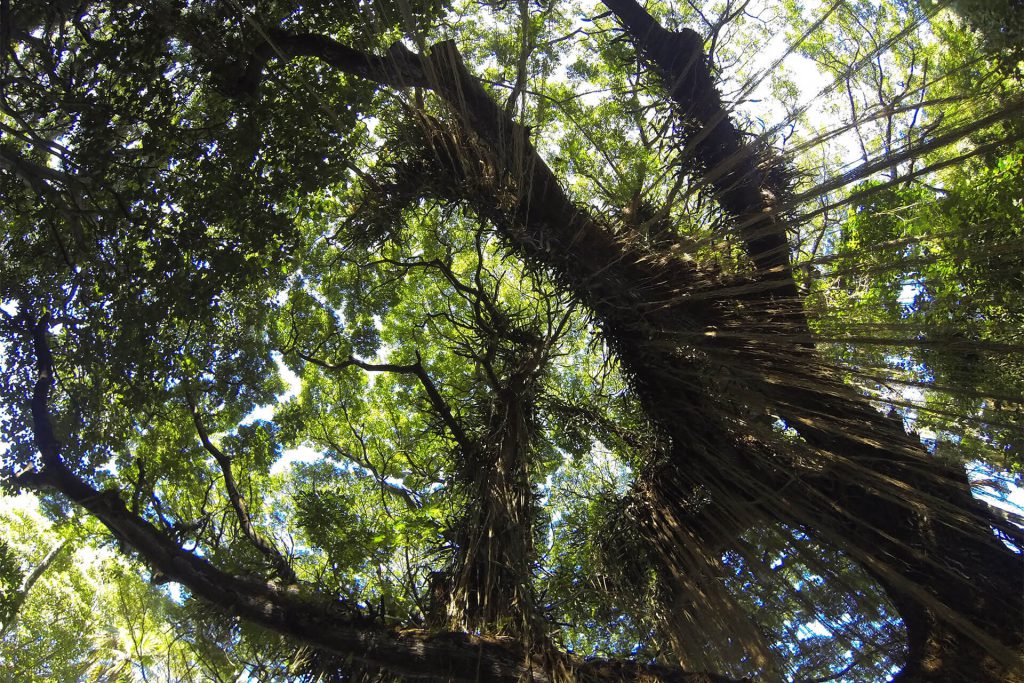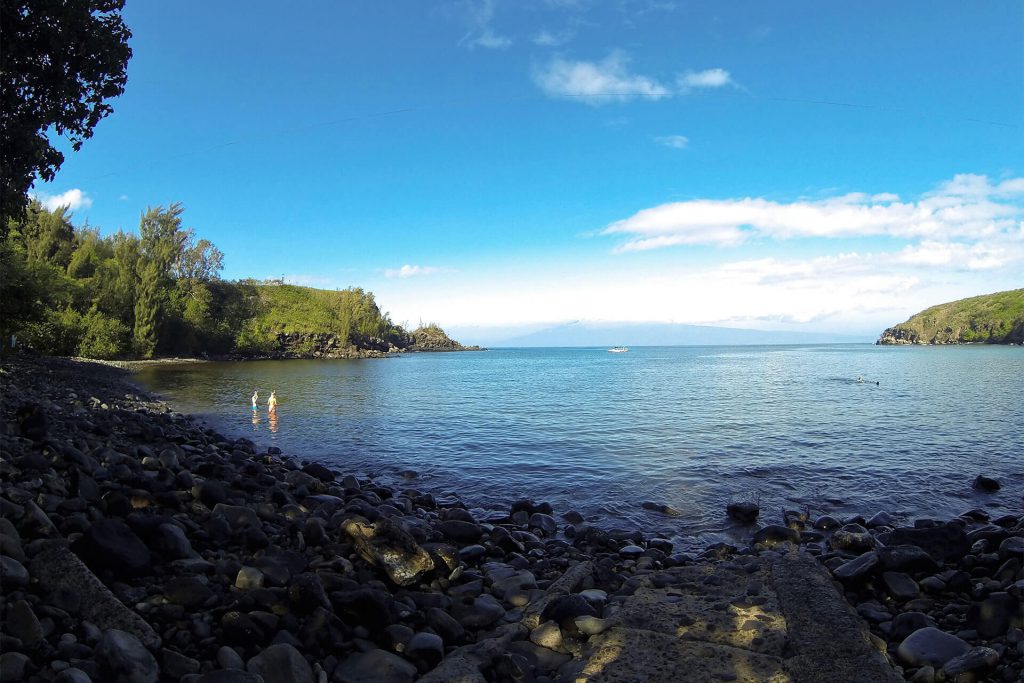 Maui was Dom's first time snorkeling, and he's hooked now. I've done my fair share of snorkeling, but I have never seen that many sea turtles in my life – I actually don't think I had ever been swimming beside one until this trip! I would say you're guaranteed to see one almost anywhere you snorkel in Maui, based on how often we saw them.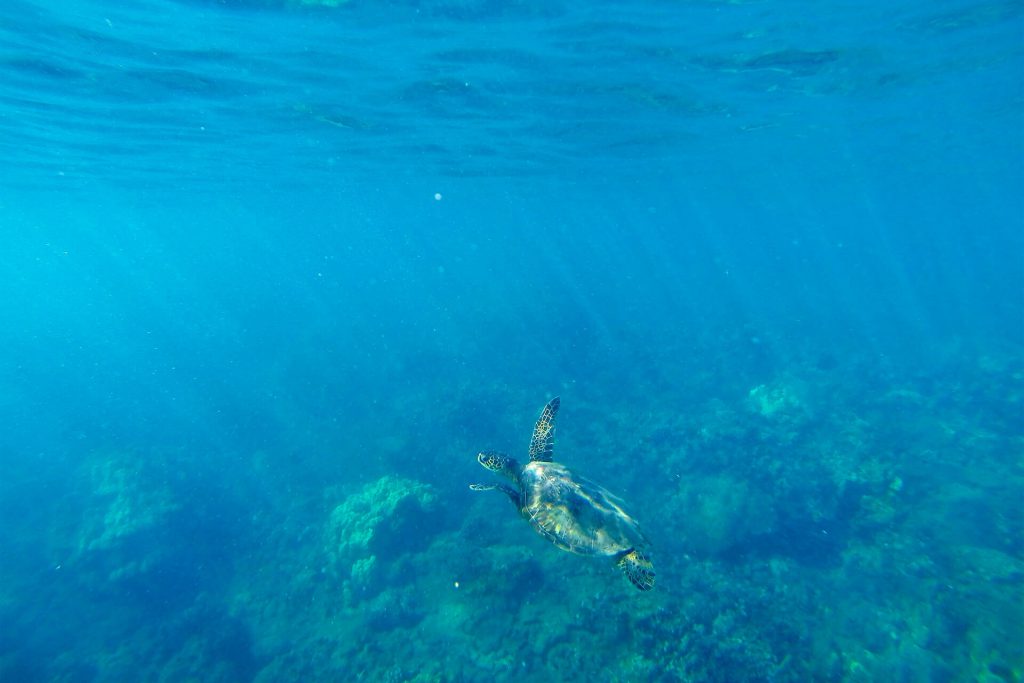 Apart from beaches and snorkeling, we spent a lot of our time driving around and checking out different areas. Paia was a really laid back town at the start of the road to Hana that had some great food options. The fish tacos at the Paia Fish Market were the best I've ever had in my life. Legit. They were a mix of grilled ono and grilled mahi-mahi and may have had some dairy in them, but I didn't even care – they were so good.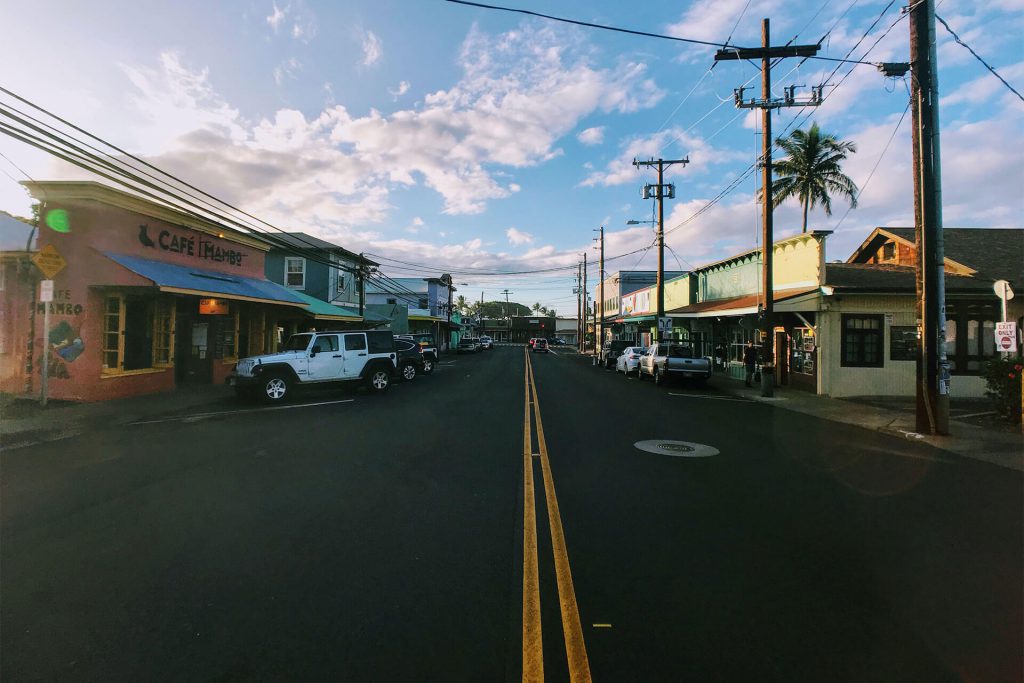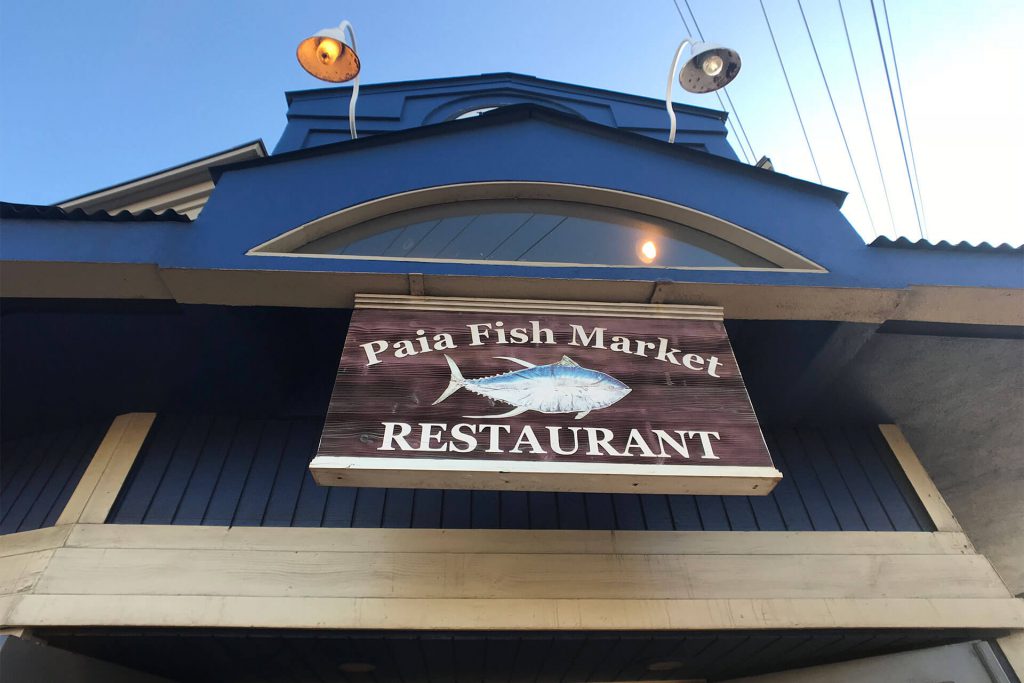 We didn't actually drive the Road to Hana this time around, even though most people rave about it and consider it a must-do when in Maui. I was really concerned about my car sickness since I hadn't done very well on the road up to the Haleakalā sunrise, and the road to Hana is very winding, so we opted to check out the first few spots instead, and will hopefully be able to do it next time we're in Maui. We did stop at Jaws though (aka Pe'ahi), which is a famous surfing spot. There was a big surf competition happening the day we were there, so that was really cool to see. We were told that some of the waves were 30 feet high!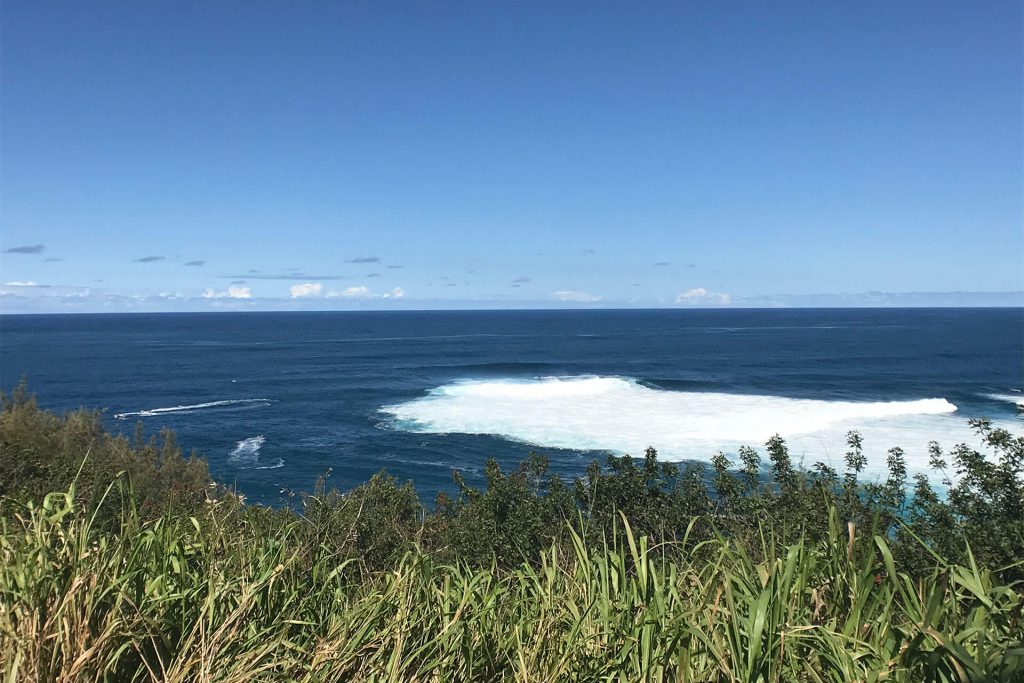 We also treated ourselves to dinner at Mama's Fish House, which is just past Paia on a stunning stretch of beach. The restaurant itself is beautiful and romantic, the view is incredible and the food was amazing. The fish is so fresh that they change the menu daily and include the name of the fisherman that caught each kind. They even had a note on our table congratulating us on our honeymoon. We were very impressed. Make sure you make a reservation in advance, as we were told they can book up for dinner months in advance. Tip: they don't accept table requests ahead of time, but go a bit before your reservation and ask for a table by the window (if you're celebrating something special, that may help too). We bought groceries, packed lunches and cooked at our condo as much as possible in order to justify eating at Mama's, but we considered it our special honeymoon dinner, and it exceeded our expectations.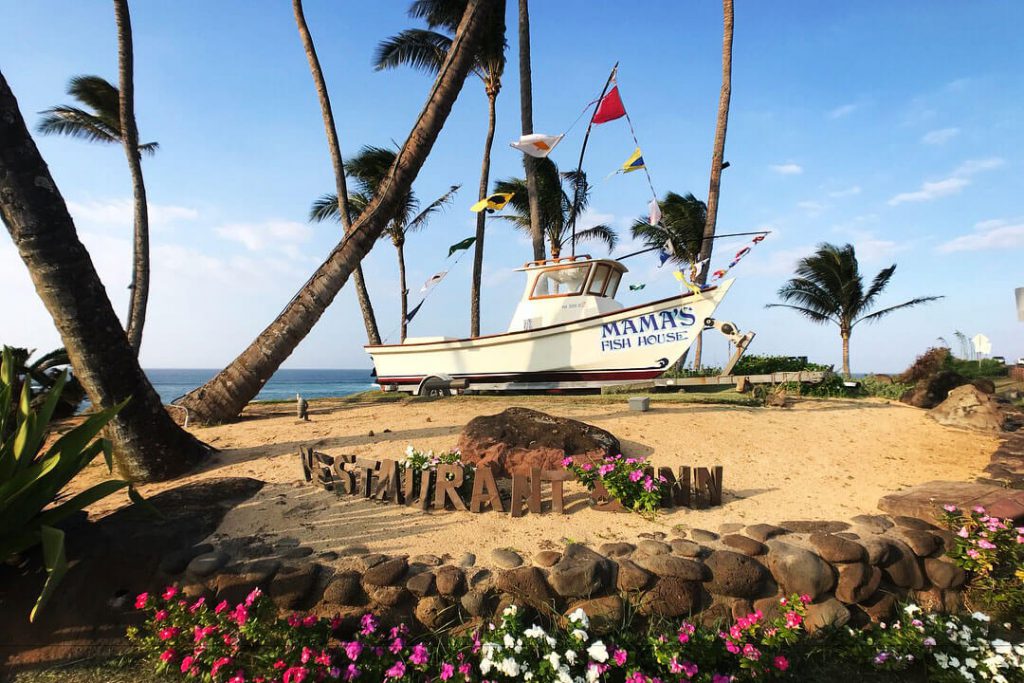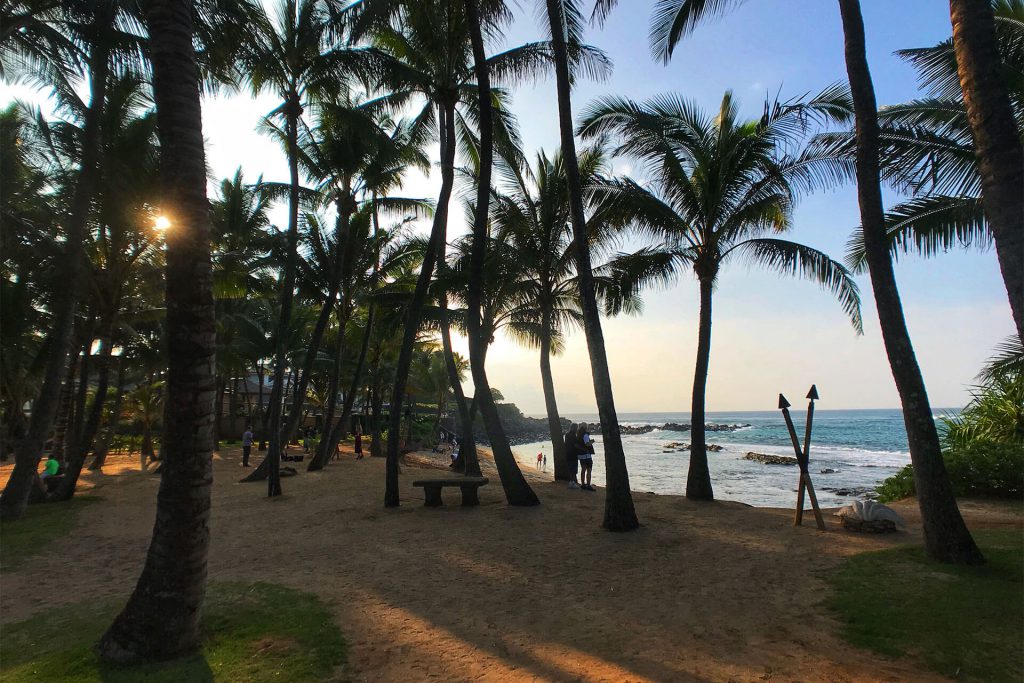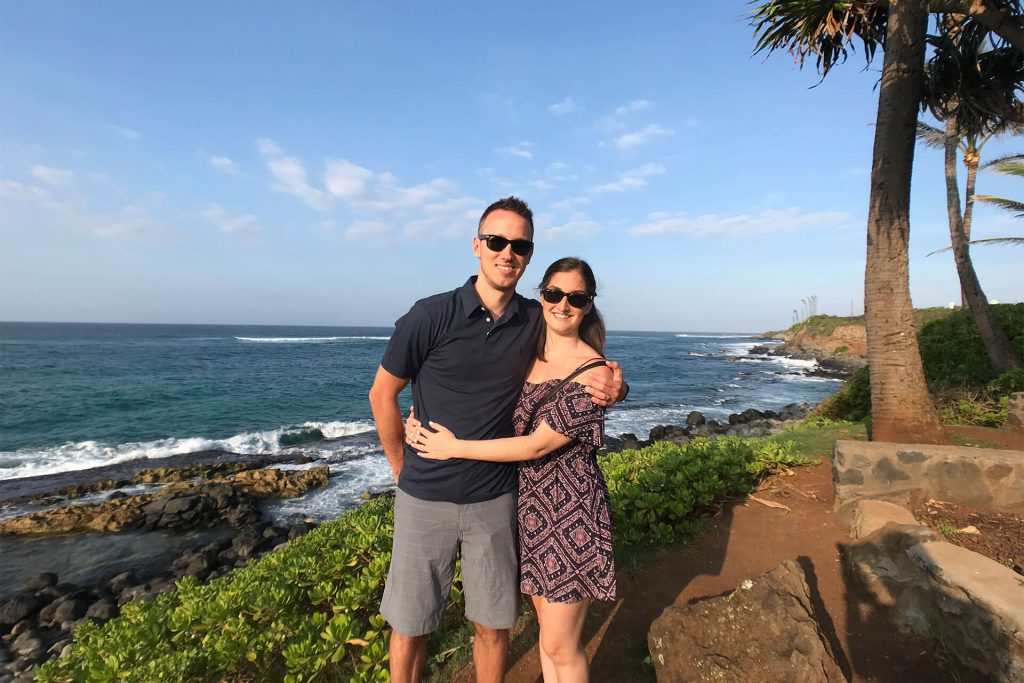 Watching the sunrise at Haleakalā summit is worth the hype. The views of the sun rising over the crater are out of this world (literally, it felt like we were on Mars), and the park rangers sing a traditional chant to honour this sacred place, which makes the whole experience even more magical. Go extra early to take advantage of the unbelievable stargazing beforehand. It was breathtaking.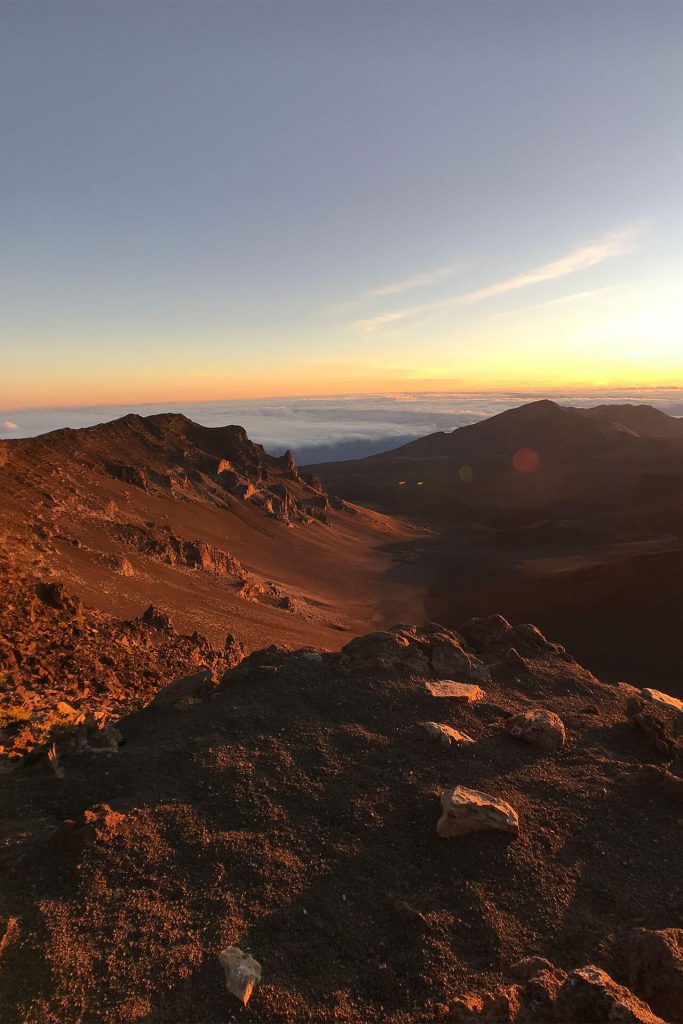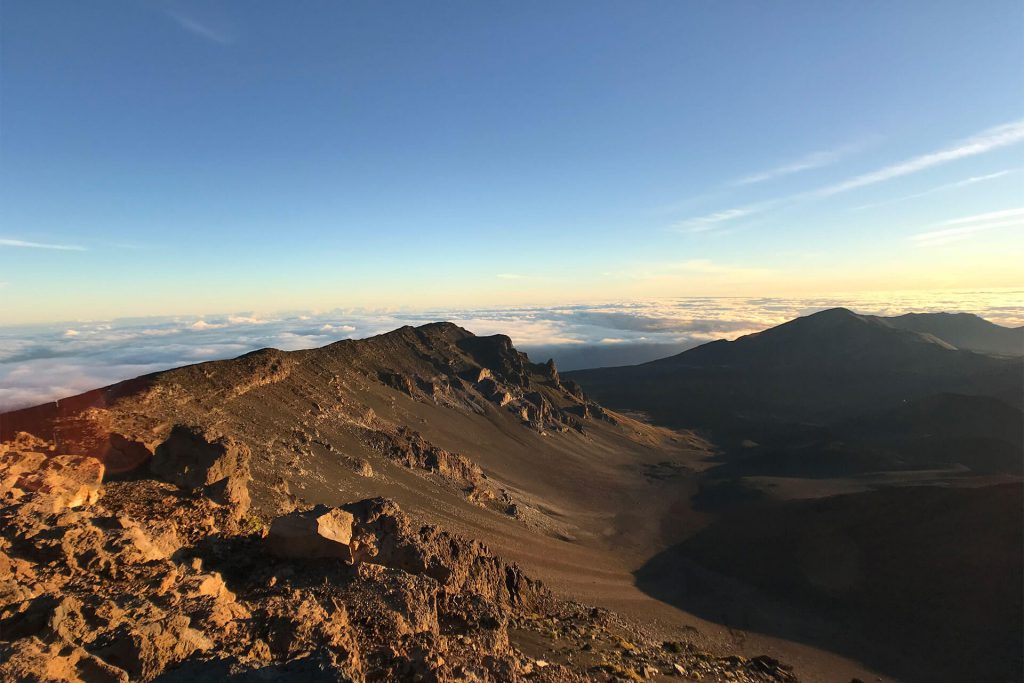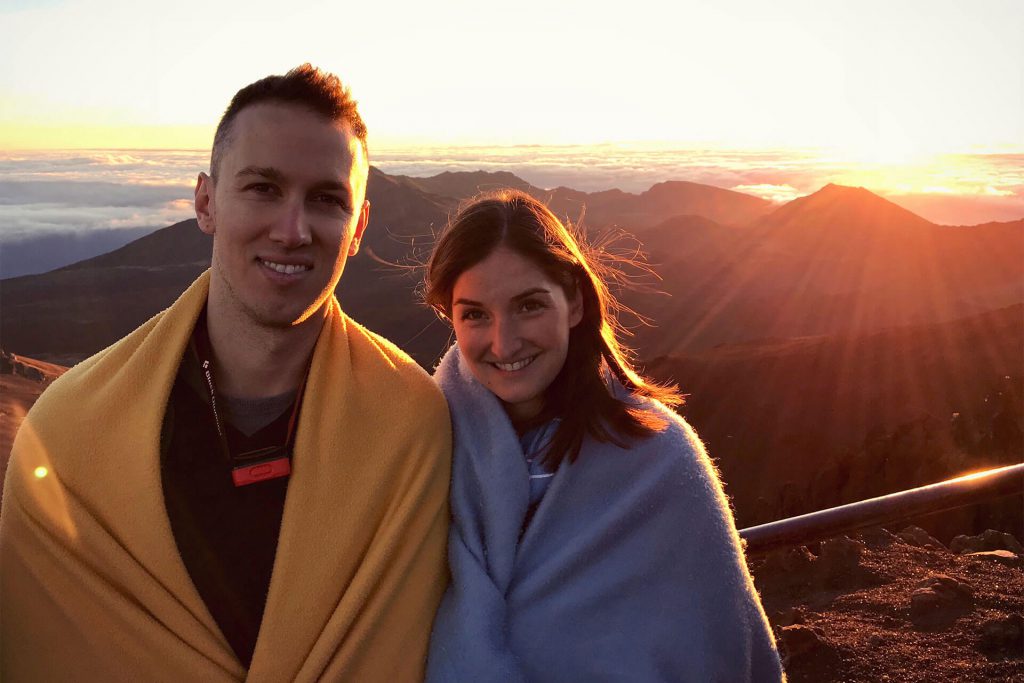 For the more open-minded out there, every Sunday night you can go to Little Beach for their drum circle and party on the beach (clothing optional). This is a nude beach, so don't be alarmed when you see a lot of people hanging out in their birthday suits. That being said though, not everyone bares all – most people are still clothed. It offers a chilled-out vibe with a range of people from families with young kids, to teenagers, to older couples, and it's a very welcoming atmosphere. The drum circle starts around 4 p.m. and as soon as the sun goes down, the fire dancing starts. We were out of our comfort zones at first but really enjoyed ourselves in the end.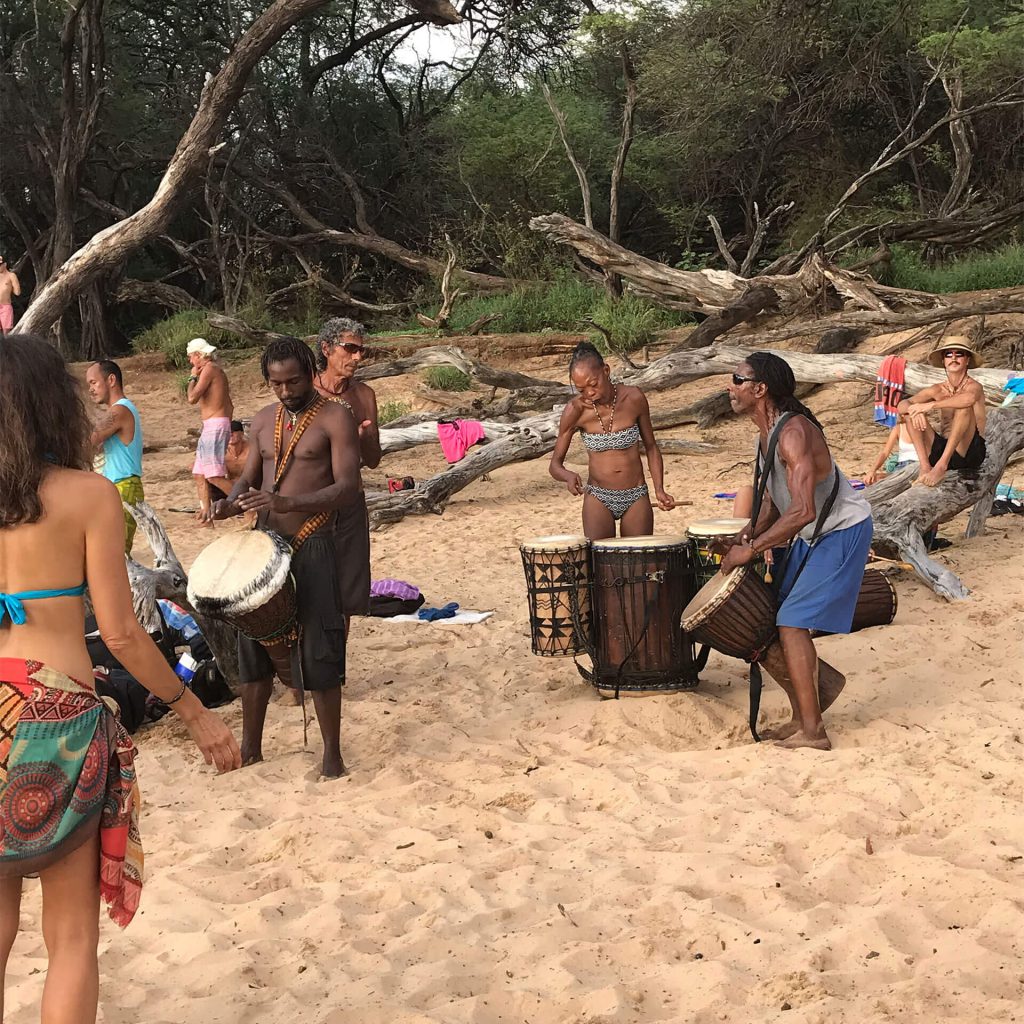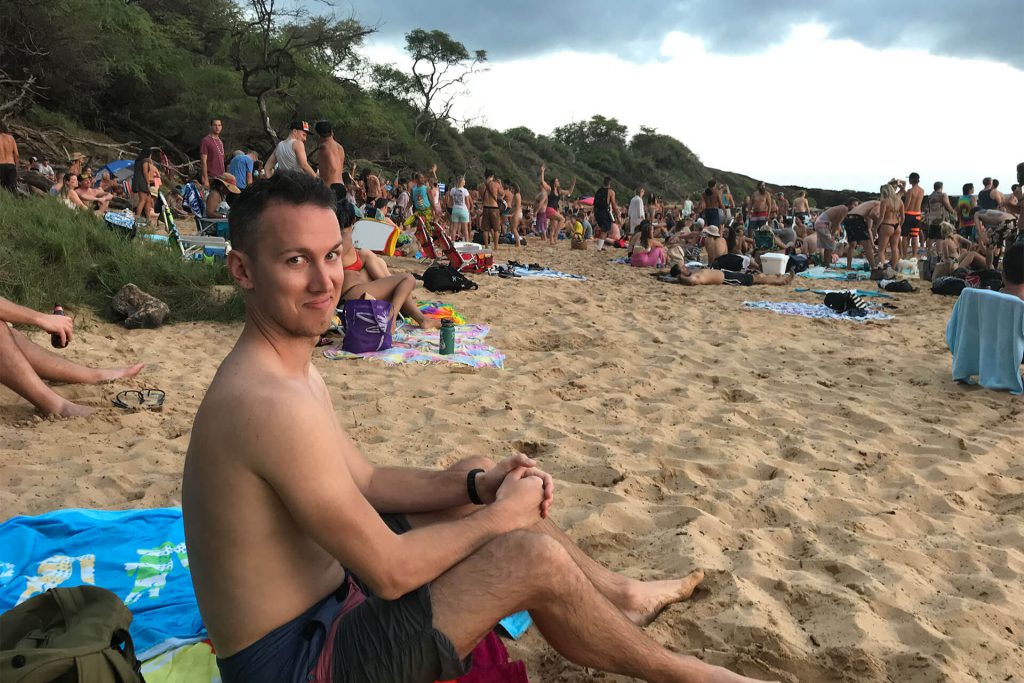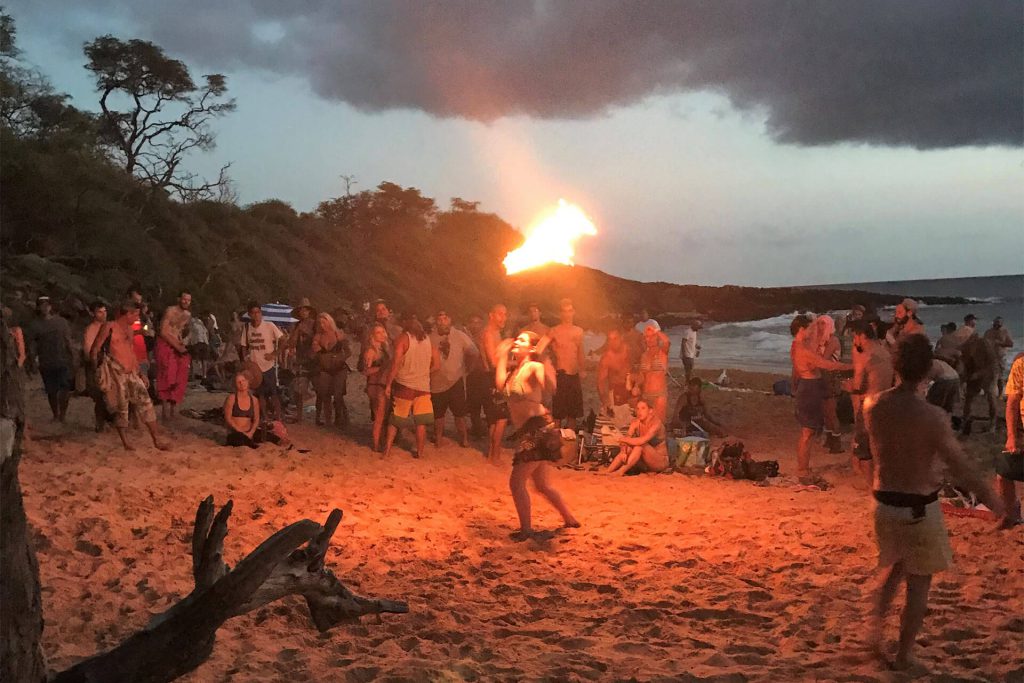 Other activities we tried in Maui include; stand up paddle boarding at Kapalua Bay (we rented our boards through Maui SUP Rental who deliver the boards straight to you); an organic farm-to-table lunch tour at O'o Farm in Kula (a really unique way to spend an afternoon learning about the farm and picking vegetables for the gourmet lunch with breathtaking views of Maui. More to come on that experience); and paddling a traditional Hawaiian Outrigger Canoe (which we wrote all about here).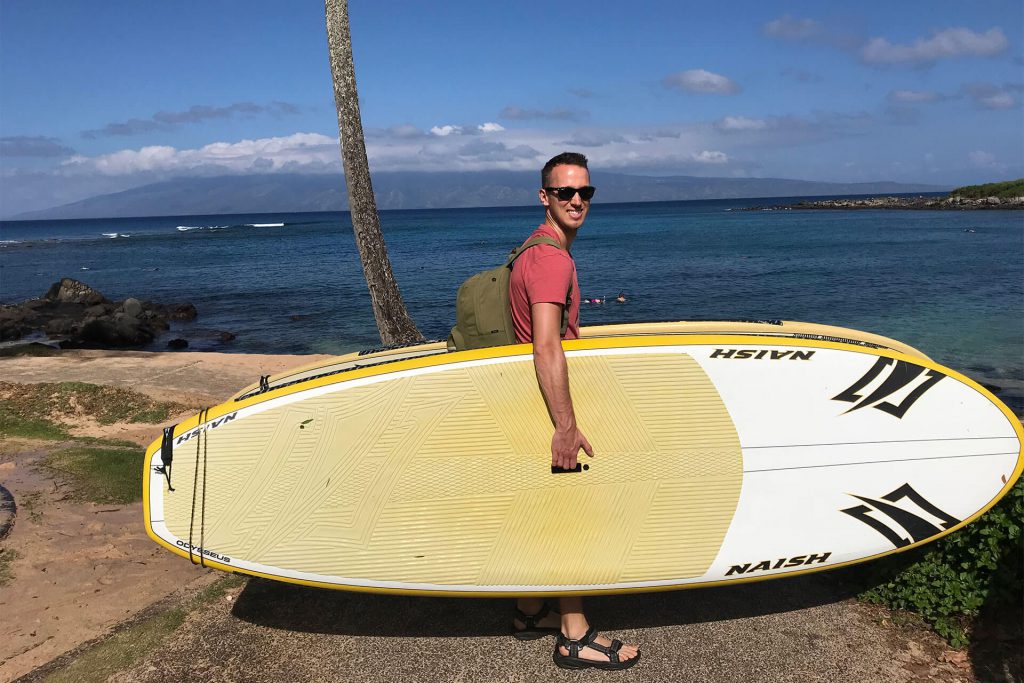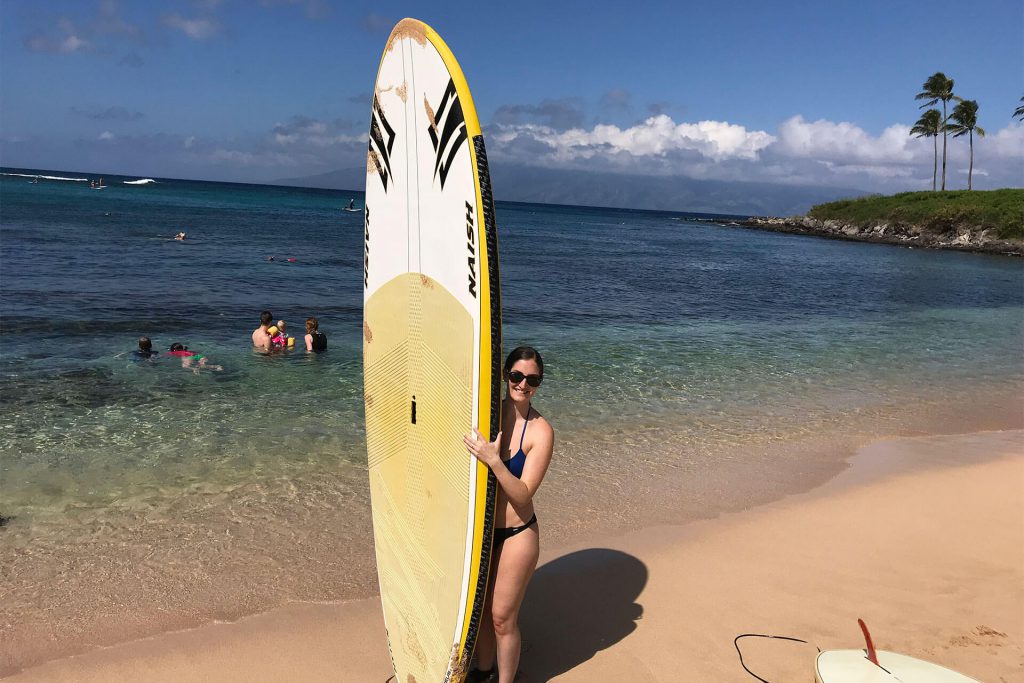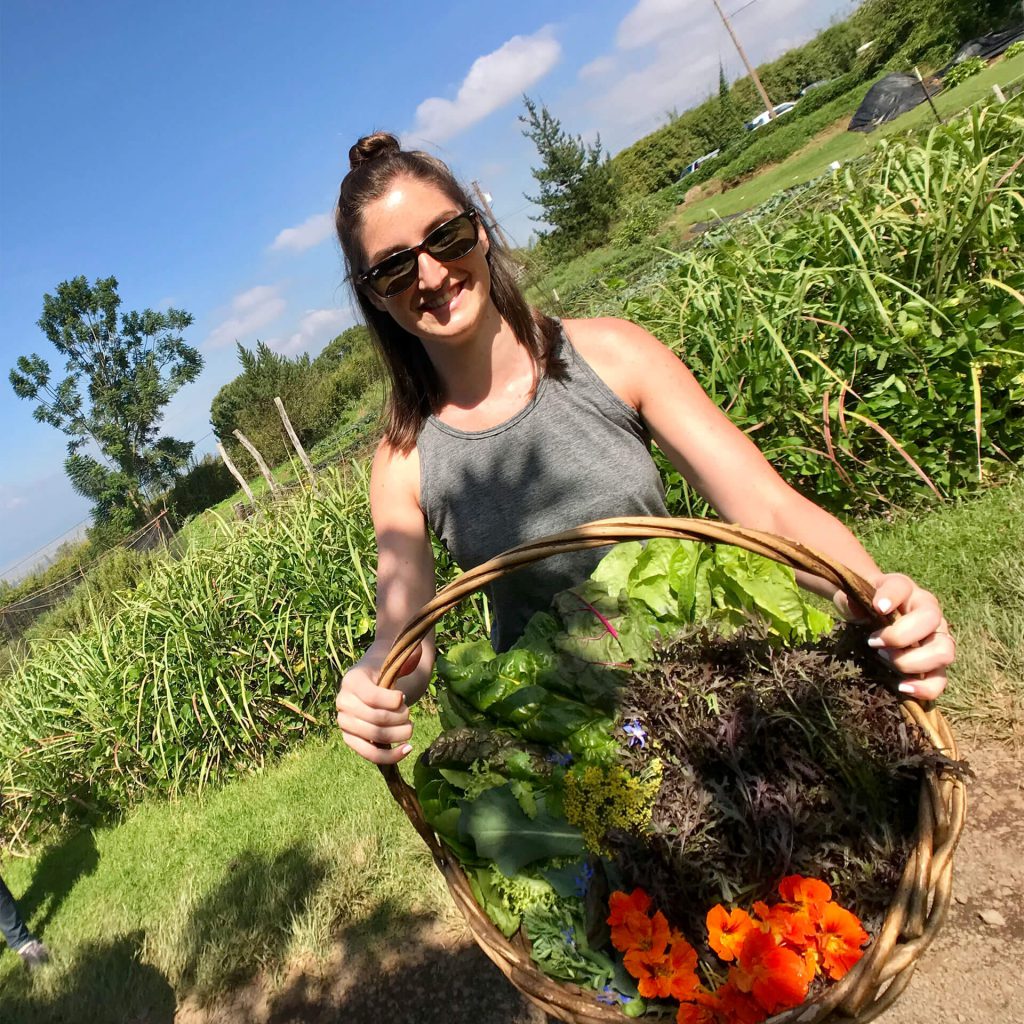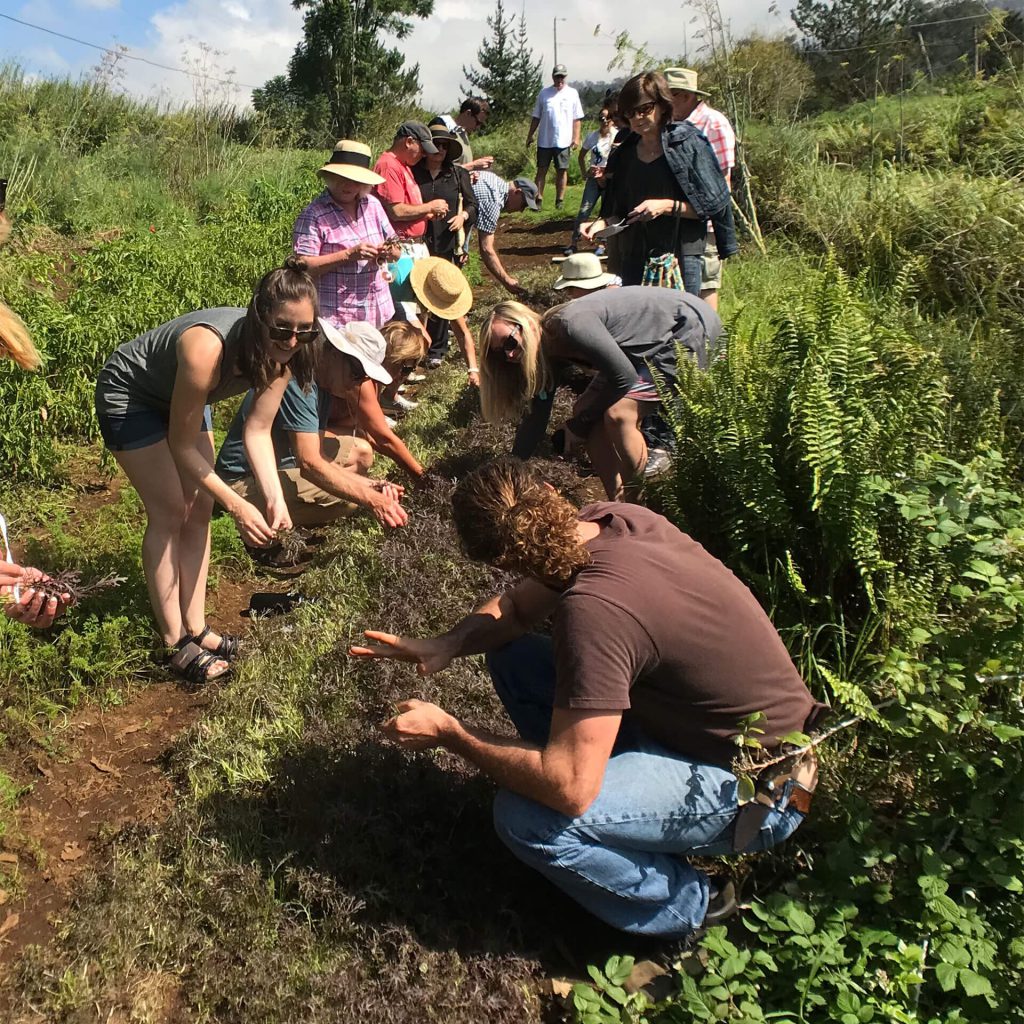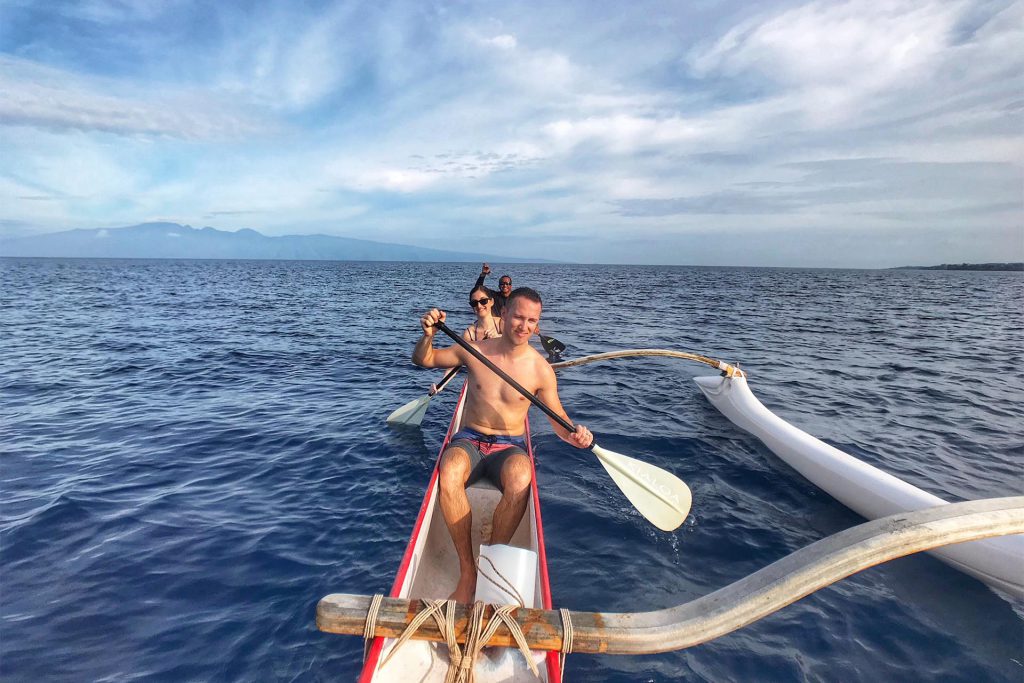 Final thoughts:
Maui is not cheap so we wouldn't say it's a great place to visit if you're on a strict budget, although it is do-able. It's a truly beautiful island with so much to see and do. It's a slice of paradise that should certainly be added to your bucket list. One disclaimer we would add though is that we loved Maui because of its many water activities and slow pace. We didn't see any signs of nightlife – in fact, it seemed like everyone on the island was in bed once the sun went down (we're not really big partiers, so we were all about getting up early and going to bed early here). The island is full of newlyweds, older couples, and families, so if you're looking for a singles-oriented travel destination (read: parties, bars, etc.) Maui may not be for you.